Hakusasonso Hashimoto Kansetsu in Kyoto
Please activate Javascript.

Domo arigato.
Hakusasonso Hashimoto Kansetsu

Sign of Hakusasonso Hashimoto Kansetsu

Entrance of Hakusasonso Hashimoto Kansetsu

Exhibition of Hakusasonso Hashimoto Kansetsu
This post can contain affiliate links, which means that we may receive a small commission if you make a purchase using these links.
Facts & Figures
Hakusasonso Hashimoto Kansetsu Garden & Museum was the home of the famous nihonga artist with the name Hashimoto Kansetsu (1883 - 1945). It is located near the Ginkakuji Temple and Philosopher's Walk. The property covers an area of approx. 10000 square meter and is the largest residence of an artist in Japan. You will find there the main house, a huge garden, large studio, tea house and a small Buddhist temple. The Hakusasonso Garden has now the status of a National Site of Scenic beauty. It is worth to come here during all the seasons. As a side-note Kansetsu and his wife planted the cherry trees along the Philosopher's Walk. This is now one of the most popular cherry blossom spots in Kyoto.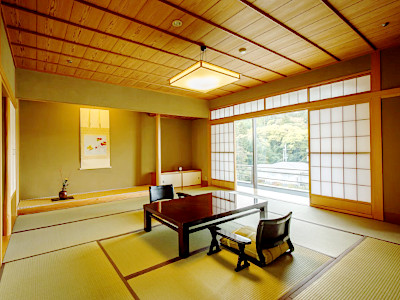  Explore Ryokans in Kyoto >
Ryokans are the perfect way to discover old Japanese culture and traditions.
Hakusasonso Hashimoto Kansetsu Garden & Museum:

Opening Hours

- 10:00 am to 5:00 pm (last entry 4:30 pm)

Admission Fee (normal exhibition)

- 1300 yen (Adult), 500 yen (Student)

Admission Fee (special exhibition)

- 1500 yen (Adult), 600 yen (Student)
My tips for local activities
Explore the best parts of my favourite city Kyoto with a local guide. The personalized tour can take between 2 - 8 hours. Check out this page > for more details.
History
Artist Hashimoto Kansetsu was born in Kobe in 1883. He travelled many times to China and even went to Europe. Hashimoto Kansetsu moved to Kyoto in 1916. He was active in Kyoto painting circles during the Taisho and Showa period. His outstanding skills as a painter gave him the position as an Imperial Household artist in 1934. His family decided after the death of Hashimoto Kansetsu in 1945 to turn this property into a museum. The art museum opened its doors for the public in 1963. To extend the exhibition space a new museum was built in 2014. It contains now 3 larger and 1 smaller room.
Location
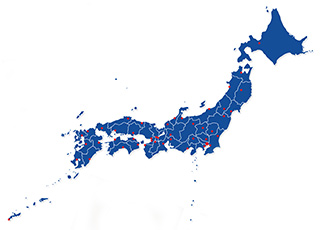 Hakusasonso Hashimoto Kansetsu Garden & Museum is located within the Sakyo Ward in Kyoto.
Address: 37 Jodoji Ishibashicho, Sakyo-ku, Kyoto, 606-8406
How to get to Yasaka Pagoda?
 40min from Kyoto Station by bus 5, 17, 102, 203 and 204 to Ginkakuji-michi
Sightseeing spots
Top:
Hakusasonso Garden - Hakusasonso is a beautiful Japanese landscape garden. Over a period of 32 years (1913 - 1945) this former rice paddy was turned into a master piece. Take your time to explore the garden with its small ponds, green moos, pagodas, stone lanterns, bridges and more than 30 stone art pieces (from the Heian, Kamakura and Momoyama era) collected by Hashimoto Kansetsu.
Hashimoto Kansetsu Museum - The museum opened its doors for the public in 2014. A wooden and three concrete buildings form the museum complex. Three different themes are displayed. The first museum shows Japanese paintings collected over the years by Hashimoto Kansetsu. The second shows the work by the artist itself and the third different ceramic collections and more by international and Japanese artists.
Festival & Events
(dates can change without notice)
April
Cherry Blossom Season (beginning of April)
Many people come here to enjoy the blossoming sakura trees in the garden.
all year
Exhibitions
There are revolving collections of international and local artists throughout the year, which makes it worth to come back here.
My 100 Best Moments in Japan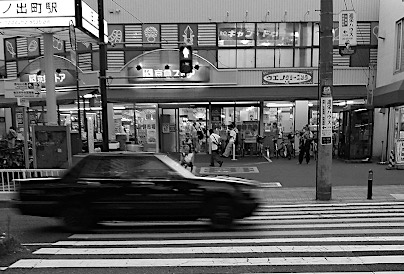 I have visited Japan nearly every year since 2004. This is my collection of the 100 best moments in my favourite country. Enjoy the pictures and I hope you will start your own journey soon.
Find out more >
Books about Japan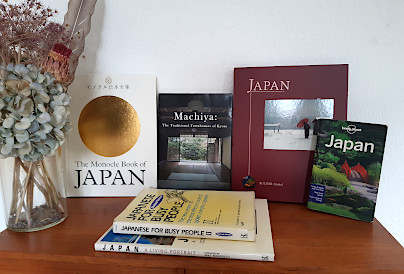 Reading books is a great source of inspiration for me. Check out my recommended list of books about the fascinating country Japan.
My Book recommendations >
Travelers who viewed Hakusasonso Hashimoto Kansetsu Garden viewed also: