Best Machiya Houses in Kyoto
What is a Machiya House?
Machiya are traditional long wooden townhouses with narrow street frontage. In Kyoto they also use the name Kyomachiya. Many of those houses are older than 100 years. For tourists there is no better way to explore the old history and traditions of Kyoto with an overnight stay in a Machiya house. Many buildings are still used by residents of Kyoto, but more and more buildings are turned into shops, hotels and restaurants.
Gion Koyu-an Machiya House

,

560-25 Komatsucho, Higashiyama-ku, Kyoto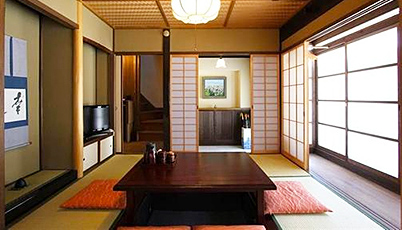 This old Machiya house in the Gion district received a excellent rating by its guests. It has a history of over 100 years and offers a private Japanese garden, fully equipped kitchen, a bedroom with tatami mats and a nice living room. Every place is air-conditioned and free Wi-Fi is available.
Book Here
Iori Machiya Stay

,

144-6 Sujiyacho, Shimogyo-ward, Kyoto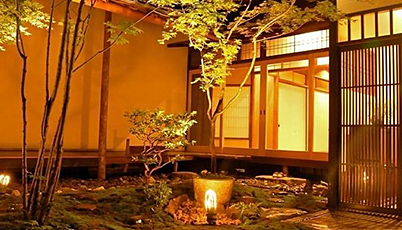 These traditional Machiya townhouses offer free Wi-Fi, air-conditioning, a concierge service, private bathrooms and a excellent customer rating. Nearby you will find Kennin-ji Temple, Kyoto Art Center, Nishiki Market and the Kawaramachi Railway Station.
Book Here
Kohaku-an Machiya House

,

3-8 Sennyuji Suzumegamoricho, Higashiyama-ku, Kyoto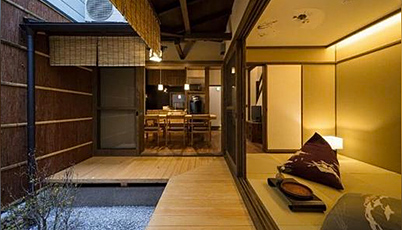 The air-conditioned Machiya Residence Kohaku-an is dating back over 180 years. It offers free Wi-Fi, a nice living room with tatami mats, two bedrooms, private bath and a kitchen. Guests loved their stay at this property near the Tofukuji Station.
Book Here
Kyonoyado Gekkoan

,

18-20 NishinokyoNishigekko-cho, Nakagyo-ku, Kyoto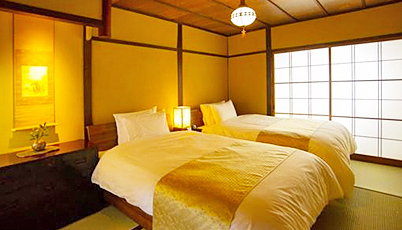 Kyonoyado Gekkoan is located near Nijo station. This traditional and beautifully-restored Machiya house will give you a relaxing time. It offers free Wi-Fi, a small Japanese Garden, balcony, a kitchenette with a Nespresso coffee machine, bathroom and nice living area. Breakfast is avaibale at the property.
Book Here
Kyoto Machiya SHOUAN

,

852 1-chome, Marutamachi, Kamigyo-ku, Kyoto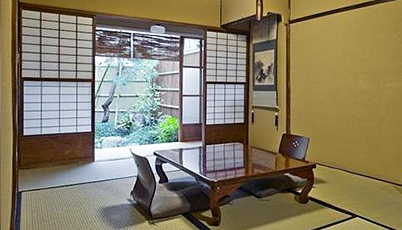 The Shouan Machiya house is located near the beautiful Nijo Castle. The property offers free Wi-Fi, a lovely Japanese garden and comfortable rooms with TV screen and refrigerator. The bathroom will be shared with other guests. Breakfast will be delivered to the guest room. The rating for this Machiya house is excellent.
Book Here
Minoya-cho Machiya

,

Minoyacho, Shimogyo-ku, Kyoto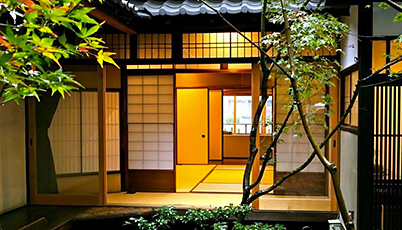 Minoya-cho Machiya is located near the famous Kennin-ji Temple in central Kyoto. The traditional rooms offer free Wi-Fi, a shower, refrigerator and microwave. You can prepare your own tea or coffee in the room. A concierge service and bicycle rental are also available.
Book Here
Naokonoza Bettei Kyoto Station

,

Higashikujo Kamitonodacho, Minami-ku, Kyoto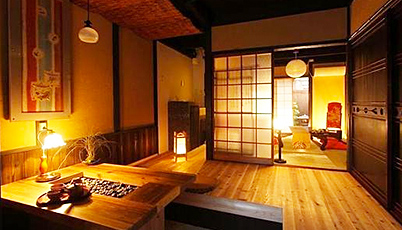 The property is located close to the Kyoto Train Station. The air-conditioned rooms were completely refurbished and offer free Wi-Fi, a refrigerator and your own bath. A bicycle rental and storage for luggage is available at the Machiya house.
Book Here
Sanjojuku Kyoto Machiya

,

453 Taruya-cho Aneyakoji-dori Horikawa, Nishi-iru, Nakagyo-ku, Kyoto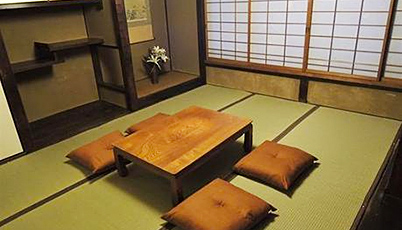 This Machiya house near the Nijo Castle is older than 130 years. It has in total 4 air-conditioned rooms with free Wi-Fi, traditional tatami mats, futon bedding, refrigerator, shared bathroom and toilet. Towels can be rented for free. It is perfect place for travellers with a tighter budget.
Book Here
The Machiya Ebisuya

,

192 Ebisuya-cho Shimogyo-ku, Kyoto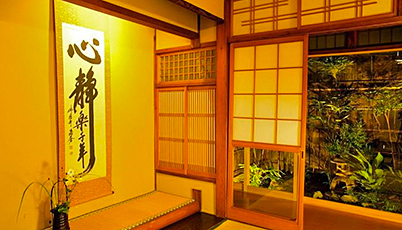 The Machiya Ebisuya hotel in the center of Kyoto offers air-conditioned rooms, own bathroom and toilet, free Wi-Fi, flat-screen TV and a front desk with 24hr service. Breakfast is available at the property. The famous Sanjusangen-do Temple is just 2km away.
Book Here
The Machiya Hotel Kyoto

,

664 Takeyacho, Wakamiyadori, Kyoto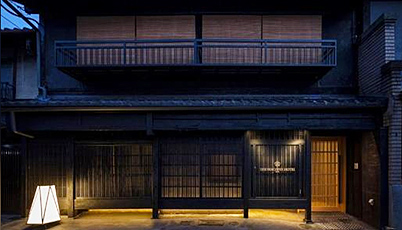 The Machiya Hotel Kyoto is located near Nishi Honganji Temple, Kyoto Tower and Kyoto Station. Guests gave this property the rating excellent. All air-conditioned rooms offer a washing machine, private shower and bathtub, microwave, refrigerator and in-room safe.
Book Here
More places to stay in Kyoto