Hōzen-ji Temple in Osaka
Please activate Javascript.

Domo arigato.
Hōzen-ji Temple With The Mizukake Fudo-son Buddhist Statue

Osaka West Gate Of The Hōzen-ji Temple

Hōzen-ji Temple In Namba, Chou-ku, Osaka

Hōzen-ji Temple In Namba, Chou-ku, Osaka

Hōzen-ji Temple In Namba, Chou-ku, Osaka

Osaka Hōzen-ji Temple Hanging Lanterns

Display Near The Hōzen-ji Temple In Osaka

Hōzen-ji Temple In Osaka
Facts & Figures
The Hozenji Temple (Hozenji Yokocho) is a small Buddhist temple next to the busy Dotombori Street. The temple got some fame through the novel "Meoto Zenzai" from Sakunosuke Oda.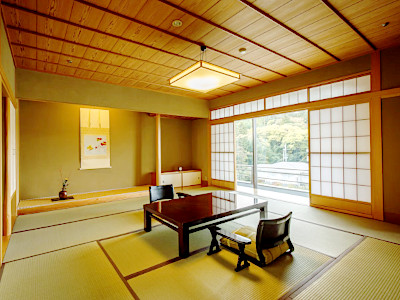 Explore Ryokans in Osaka
Ryokans are the perfect way to discover old Japanese culture and traditions. The popular moss-covered Fudo-myoo statue there stands for one of the five guardians (Wisdom Kings) of Buddhism. The temple is a great place for some minutes of inner peace. Before you leave the temple do not forget to check out the calligraphy from Harudani Katsura (signboard at east gate) and Kambi Fujiyama (signboard at west gate).
History
Hozenji Temple was built in 1637. After World War 2 only the Fudo-myoo statue survived the attacks. But the whole temple area was soon reconstructed by the Osaka people.
Location
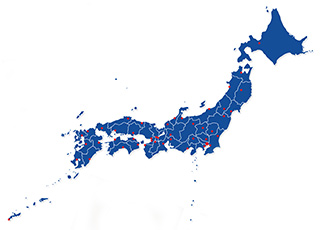 Hozenji Temple is located in the middle of Hozenji Yokocho, an alley located in Namba district, Chuo-ku (ward) in Osaka.
How to get to Hozenji Temple?
 5min from Namba Station (Exit 14) served by Midosuji and Sennichimae Subway Line
 5min from Osaka Namba Station served by Kintetsu Line
Sightseeing spots
Top:
Fudo-myoo statue - represents one of the five Myoo (Wisdom Kings)
Hozenji Yokocho Alley - more than 60 izakaya´s and restaurants are loacted along this alley, enjoy the atmosphere from the old days there
Festival & Events
(dates can change without notice)
July
Tenjin Matsuri Festival (24th till 25th)
Osaka's greatest traditional festival (over 1000 years old) and ranked as one of the top 3 festivals in Japan. Enjoy spectecular processions on land and in the water, great fireworks and a unique atmosphere created by the traditional costumes and music. My must-see recommendation for you.
August
Hozenji Yokocho Festival (10th - 11th)
Enjoy this festival dedicated to the real/essence of Naniwa (Osaka). Visit a Bunraku play (Japanese puppet show), rakugo performance (storytelling) and try some delicious food there.
Where to stay in Osaka?
My 100 Best Moments in Japan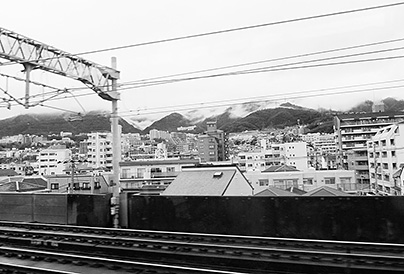 I am visiting Japan nearly every year since 2004. This is my collection of the 100 best moments in my favourite country. Enjoy the pictures and I hope you will start your own journey soon.
read more
Travelers who viewed Hozenji Temple viewed also: