Shitenno-ji Temple in Osaka
Please activate Javascript.

Domo arigato.
Kita Shodo Shitenno-ji Temple, Osaka

Kita Shodo Shitenno-ji Temple, Osaka

Nio-mon Gate Shitenno-ji Temple, Osaka

Minami Shodo Shitenno-ji Temple, Osaka

Gokuraku-mon Gate Shitenno-ji Temple, Osaka

Rokujido And Ishi Butai (Stone Bridge) Shitenno-ji Temple, Osaka

Rokujido And Ishi Butai (Stone Bridge) Shitenno-ji Temple, Osaka

Todai-mon Gate Shitenno-ji Temple, Osaka

Nandai-mon Gate Shitenno-ji Temple, Osaka

Torii Shitenno-ji Temple, Osaka

Kobo Daishi Shitenno-ji Temple, Osaka

Turtles Shitenno-ji Temple, Osaka

Pond Shitenno-ji Temple, Osaka

Pagoda (Under Construction) Shitenno-ji Temple, Osaka

Cherry Blossom Shitenno-ji Temple, Osaka

Shitenno-ji Temple, Osaka

Chozuya Shitenno-ji Temple, Osaka

Octagonal Hall Shitenno-ji Temple, Osaka

Shitenno-ji Temple, Osaka

Shrine Shitenno-ji Temple, Osaka

Temple With Shinran Shonin Statue

Shitenno-ji Temple, Osaka
Facts & Figures
Shitenno-ji Temple is a must-see destination during your stay in Osaka. It is the oldest Buddhist temple in Japan and the headquarter of the Washu sect of Buddhism.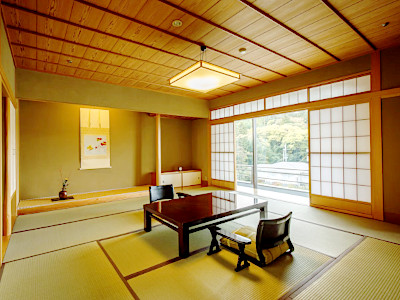 Explore Ryokans in Osaka
Ryokans are the perfect way to discover old Japanese culture and traditions. The temple complex covers a huge area (109230 square metres) and you should take your time to explore the 5-story pagoda, Golden Hall (Kondo), Lecture Hall (Kodo), beautiful gates (Nio-mon, Gokuraku-mon, Nandai-mon, Todai-mon), Taishiden Hall, Rokujido, Gokuraku-jodo Garden and much more.
Shitenno-ji Temple:

Opening Hours

- 8:30 am to 4:30 pm (last entry 4:00 pm, April till September)

Opening Hours

- 8:30 am to 4:00 pm (last entry 3:30 pm, October till March)

Closed

- never, open the whole year

Admission Fee for Inner Precinct

- 300 yen (Adults)

Admission Fee for Gokuraku-jodo Garden

- 300 yen (Adults)
History
In 593 Shitenno-ji was founded by Prince Shotoku (574 - 622), son of Emperor Yomei. He wanted to increase the awareness of Buddhism faith in Japan and honor the four heavenly kings (Shika-in, Kyoden-in, Hiden-in, Seiyaku-in). The temple supported from the beginning poor people with free medicines and treatments. This laid the foundation of the public welfare service in Japan. The temple complex was destroyed and rebuilt many times in the past. The last major reconstruction is dating back to 1963.
Location
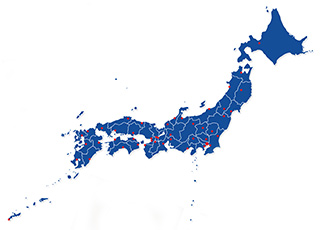 Shitenno-ji Temple is located near Shitennoji-Mae-Yuhigaoka Station within Tennoji-ku (ward) in Osaka.
Address: 1-11-18 Shitenno-ji, Tennoji-ku, Osaka-shi, Osaka
How to get to Shitenno-ji Temple?
 6min from Shitennoji-Mae-Yuhigaoka Station exit No.4 served by Tanimachi Line
Sightseeing spots
Top:
Golden Hall (Kondo) - Prince Shotoku is enshrined in the is hall as a statue of Kannon.
Stone Torii - At the entrance you will find the oldest stone torii (gate) in Japan. It was built in 1294.
5-story pagoda (gojunoto) - It is possible to enter and climb up the pagoda till the top floor.
Gokuraku-jodo Garden - The wonderful garden was built in the early Edo Period. Enjoy the cherry trees, waterfalls, stone lanterns and the relaxing atmosphere.
Treasure House - On display are many National Treasures including a copy of the Heian Period Hokekyo sutra and a sword which belonged to Prince Shotoku.
Festival & Events at Shitenno-ji
(dates can change without notice)
every month
Flea Market (21st)
Shop till you drop and the products range from Kimonos to guitars. Do not miss the food stalls and enjoy some okonomiyaki:)
January
Shusho-e (14th)
It is a famous Buddhist ritual at the Shitenno-ji temple grounds to pray for good luck during the year.
March
Higan-e Ceremony (17th - 23rd)
Higan means - to reach enlightenment - and during a time frame of 7 days every temple is conducted with the Autumnal Ceremony. Locals and tourists can enjoy browsing street stalls lining the road from the station to the temple.
September
Higan-e Ceremony (19th - 25th)
The same ceremony is held like in March.
November
Shitenno-ji-Wasso Festival (6th)
The highlight of this festival is the parade of more than 1000 people in ancient costumes shouting - Wasso! Wasso!. It is a modern reenactment of early cultural exchange and trade between Japan and its Asian neighbours.
Where to stay in Osaka?
My 100 Best Moments in Japan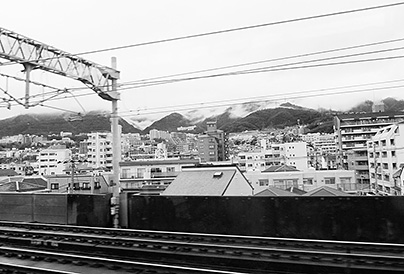 I am visiting Japan nearly every year since 2004. This is my collection of the 100 best moments in my favourite country. Enjoy the pictures and I hope you will start your own journey soon.
read more
Travelers who viewed Shitenno-ji Temple viewed also: