Hokoku-jinja Shrine in Osaka
Please activate Javascript.

Domo arigato.
Main Hall Hokoku-jinja Shrine In Osaka Castle Park

Inner Torii Hokoku-jinja Shrine In Osaka Castle Park

Hokoku-jinja Shrine Osaka Castle Park

Hokoku-jinja Shrine Osaka Castle Park

Hokoku-jinja Shrine Stone Garden Shuseki-tei Osaka Castle Park

Hokoku-jinja Shrine Osaka Castle Park

Hokoku-jinja Shrine Osaka Castle Park

Roof Of Hokoku-jinja Shrine In Osaka Castle Park

Hokoku-jinja Shrine Cherry Blossom

Hokoku-jinja Shrine Roof Detail

Bronze Statue Toyotomi Hideyoshi Hokoku-jinja Shrine
Facts & Figures
Hokoku-jinja Shinto Shrine in Osaka was built to honor the famous samurai, general and politician Hideyoshi Toyotomi (1536 - 1598). In total three members (Hideyoshi, Hideyori and Hidenga) of the Toyotomi family are enshrined at Hokoku-jinja and worshipped as deities. The Shinto shrine is beautiful located within the Osaka Castle Park. People come here to pray for luck, success and to receive an amulet known as Sennari-hyotan. It is also a very popular place to hold wedding ceremonies.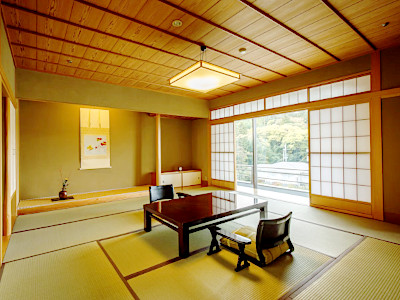 Explore Ryokans in Osaka
Ryokans are the perfect way to discover old Japanese culture and traditions.
Hokoku-jinja:

Opening Hours

- 24/7

Closed

- never, open the whole year

Admission Fee

- free
History
The Emperor Meiji (1867 - 1912) gave in 1879 the order to built the Hokoku-jinja Shrine on Nakanoshima Azayamazaki-no-Hana in Osaka. He wanted to honor Hideyoshi Toyotomi and his achievement to unify Japan. In 1961 the Shinto shrine was moved to its current location. At the old spot the Osaka City Central Public Hall was built in 1918.
Location
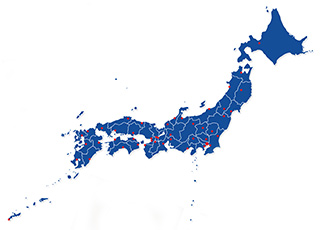 Hokoku-jinja Shrine is located in Chuo-ku (ward) within the Osaka Castle Park right next to Sakura-mon Gate.
Address: 2-1 Osaka-jo, Chuo-ku, Osaka-shi, Osaka-fu 540-0002
How to get to Hokoku-jinja Shrine?
 8min from Tanimachi 4-chrome St. served by Tanimachi and Chuo Subway Line or
 10min from JR Osaka Station to Osakajokoen Station by JR Loop Line
Sightseeing spots
Top spots at Hokoku-jinja temple grounds:
Main Hall - many people come here to wish for success and good luck in their careers
Wedding Hall - if you are luck you can witness a Japanese wedding ceremony
Statue of Toyotomi Hideyoshi - bronze statue with a height of 5,20m made by Shinya Nakamura
Yukimura Zakura (Sakura) - This cherry tree was a donation of the city Ueda. It was the hometown of the famous samurai Sanada Yukimura (1567 - 1615), who served the Toyotomi family.
Shuseki-tei - This beautiful stone garden, designed by Mirei Shigemori, was donated by the Kyoto Rinsen (Garden) Association in 1972.
Festival & Events
(dates can change without notice)
July
Tenjin Matsuri Festival (24th till 25th)
Osaka's greatest traditional festival (over 1000 years old) and ranked as one of the top 3 festivals in Japan. Enjoy spectecular processions on land and in the water, great fireworks and a unique atmosphere created by the traditional costumes and music. My must-see recommendation for you.
August
Osaka lantern festival / Osaka Jo Lanterns (25th and 26th)
Osaka Castle (Osaka-jo) is once a year decorated with thousands of lanterns lit at its doorstep. Buy your own lantern and be part of this great event.
Where to stay in Osaka?
My 100 Best Moments in Japan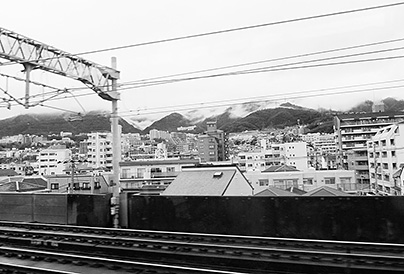 I am visiting Japan nearly every year since 2004. This is my collection of the 100 best moments in my favourite country. Enjoy the pictures and I hope you will start your own journey soon.
read more
Travelers who viewed Hokoku-jinja Shrine viewed also: