Landmark Tower in Yokohama
Please activate Javascript.

Domo arigato.
Landmark Tower In Yokohama

Landmark Tower In Yokohama

Landmark Tower In Yokohama

View from Landmark Tower over Yokohama

View from Landmark Tower over Yokohama

View from Landmark Tower over Port of Yokohama

View from Landmark Tower over Cosmo World

Yokohama Minato Mirai View From The Landmark Tower
Facts & Figures
The Landmark Tower in Yokohama is with 296.3m and 73 floors above ground the second tallest building in Japan. Only the Abeno Harukas building in Osaka is taller.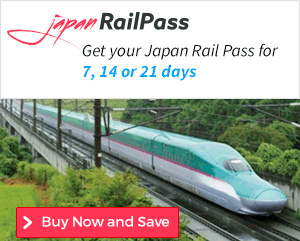  Buy now and Save >
Since 2004 I travel nearly every year to Japan. The rail pass made my life easier to discover all those amazing places in my favourite country. Landmark Tower contains many facilities like a five star hotel, observation deck, clinics, restaurants, a large shopping mall, offices, the second fastest elevator in the world and much more. The total floor space is 392,885 square meters.
Sky Garden Observatory:

Opening Hours

- Mo - Fr, Su 10:00 am to 8:30 pm

Opening Hours

- Sa 10:00 am to 9:30 pm

Admission Fee

- 1000 yen (Adults), 800 yen (High school student / Senior), 500 yen (Elementary school student / junior high school student), 200 yen (younger than 4)
My tips for local activities
How about exploring the highlights and hidden gems of the fascinating metropolis Yokohama with a local guide. Check out this page > for more details.
History
The construction of the Landmark Tower was finalised in July 1993. It was the tallest building in the country till 2013. This was the year when the Abeno Harukas skyscraper in Osaka surpassed it with 300m. The Landmark Tower was planned by the architects from Mitsubishi Estate and Hugh Stubbins and Associates. The earthquake save structure was really expansive to built and has cost approx. 2.4 billion US dollar.
Location
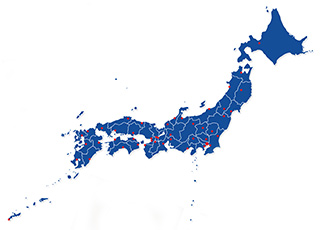 The Landmark Tower is located within the Minato Mirai 21 area at the harbour in Yokohama.
Address: 2 Chome-2-1 Minatomirai, Nishi-ku, Yokohama
How to get to Landmark Tower?
 5min from Sakuragicho Station served by JR Keihin-Tohoku Line
Sightseeing spots within Landmark Tower area
Top:
Sky Garden - The observatory is located on the 69th floor (273m) and offers to best views over the city Yokohama. If you are lucky you can even see Mt. Fuji at the horizon. My tip: You will find there a nice bar which is really popular especially at night.
Second fastest elevator in the world - You will arrive at the Sky Garden observation deck on the 69th floor in just 40 seconds with a speed of 45 km/h. There is only one spot in the world where it goes faster - Taipei 101 in Taiwan.
Yokohama Plaza - This large shopping mall with over 160 shops and a length of 200m occupies the first five floors of the Landmark Tower.
Royal Park Hotel - The hotel can be found from the 49th - 70th floor. It has a capacity of 603 rooms.
Yokohama Dockyard Garden - It looks a bit like a greek amphitheater and is a great venue for live performances.
Festival & Events in Yokohama
(dates can change without notice)
May
Yokohama Port Festival (end of May)
This yearly event is celebrating the anniversary of the opening of Yokohama Port to other countries (America, Netherlands, Russia, France and Britain) on the 2nd of June in 1859. Enjoy great music, performances and fireworks.
June
Western-Style Houses Festa (Hana to Utsuwa no Harmony) (2nd till 10th)
Seven historical western-style houses are beautiful decorated with flowers and chinaware by professional artists. More than 60000 visitors enjoy this festival every year.
July
Yokohama Sparkling Twilight (16th - 17th)
This spectacular event at the Yamashita Park features more than 3000 fireworks. It is held over two days in the middle of July. The event also includes live music and parades. The fireworks usually starting at around 7:30pm.
Where to stay in Yokohama?
My 100 Best Moments in Japan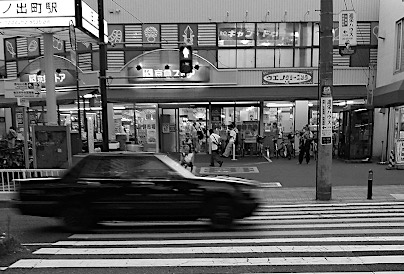 I have visited Japan nearly every year since 2004. This is my collection of the 100 best moments in my favourite country. Enjoy the pictures and I hope you will start your own journey soon.
Find out more >
Books about Japan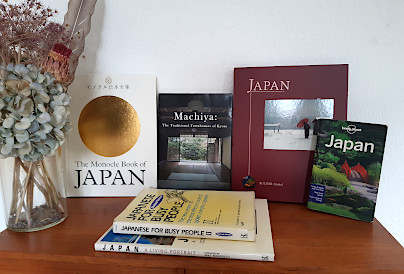 Reading books is a great source of inspiration for me. Check out my recommended list of books about the fascinating country Japan.
My Book recommendations >
Travelers who viewed Landmark Tower viewed also: