Please activate Javascript.

Domo arigato.
Yokohama Minato Mirai With The Cosmo Clock 21 Ferris Wheel

Yokohama Minato Mirai 21

Yokohama View From The Sakuragicho Washington Hotel

Yokohama Minato Mirai The Landmark Tower

Yokohama Minato Mirai The Landmark Tower

The Moku-Moku Waku-Waku Yokohama Yo-Yo Sculpture

Yokohama Minato Mirai Kimono Woman

Yokohama Minato Mirai

Yokohama Minato Mirai

Yokohama Minato Mirai Nippon Maru Training Ship

Yokohama Minato Mirai Nippon Maru Training Ship At Night

Yokohama Minato Mirai View From The Landmark Tower

Pacifico Yokohama Annex Hall in Minato Mirai

Minato Mirai 21 in Yokohama
Facts & Figures
The Minato Mirai 21 (means "Port of the Future in the 21st century") area in Yokohama is a huge financial, business and entertainment district along the waterfront on 186ha of land.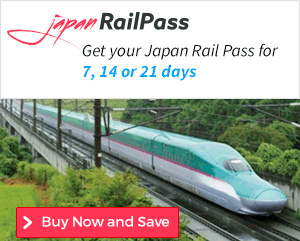  Buy now and Save >
Since 2004 I travel nearly every year to Japan. The rail pass made my life easier to discover all those amazing places in my favourite country. This new urban center is full with highrise buildings like the Landmark Tower, many tourist attractions and great shopping facilities. This new face/skyline of Yokohama attracts more than 58 million visitors each year.
My tips for local activities
How about exploring the highlights and hidden gems of the fascinating metropolis Yokohama with a local guide. Check out this page > for more details.
History
The Minato Mirai area was built on a former shipyard owned by Mitsubishi Heavy Industries and the Japanese National Railways classification yard. The re-development of this place started in 1985. The whole area is still evolving till today.
Location
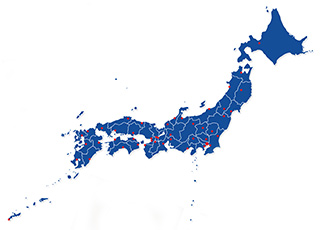 Minato Mirai is located in Naka-ku (ward) in central Yokohama.
How to get to Minato Mirai 21?
 3min from Yokohama Station to Minato Mirai Station by Minato Mirai Line or
 3min from Yokohama Station to Sakuragicho Station by JR Keihin-Tohoku Line or
 access Minato Mirai district by Akaikutsu Loop Bus (100 yen)
Sightseeing spots
Top:
Landmark Tower - It is with 296,3m the second tallest skyscraper in Japan. The observation deck - Sky Garden - at the 69th floor offers an amazing view of Yokohama and Mt. Fuji, if the weather is right. Read more >
Yokohama Museum of Art - built in 1989, displays art in seven galleries from Pablo Picasso, Henri Matisse, Salvador Dali etc... and important Japanese artists like Chizuko Yoshida, Imamura Shiko and Kanzan Shimomura
Cosmo World - the amusement park offers roller coaster rides, the Cosmo Clock 21 Ferris wheel (112,5m tall) and carnival attractions
Pacifico Yokohama - a huge convention center
Kishamichi Promenade - this walkway offers great views especially at night of the skyline of Minato Mirai
Nippon Maru - a Japanese museum ship, opened to the public in 1984
3 Queens Square Towers - it is a huge shopping and office building complex with over 200 stores and restaurants
Minato Mirai Hall - a great concert hall and home of the Kanagawa Philharmonic Orchestra
Mitsubishi Minatomirai Industrial Museum - the museum is full with interactive elements and makes it an perfect place for children
Festival & Events
(dates can change without notice)
June
Western-Style Houses Festa (Hana to Utsuwa no Harmony) (2nd till 10th)
Seven historical western-style houses are beautiful decorated with flowers and chinaware by professional artists. More than 60000 visitors enjoy this festival every year.
July
Yokohama International Fireworks (16th)
Around 7000 fireworks will light up the sky. Enjoy this great spectacle with appr. 500000 visitors.
Where to stay in Yokohama?
My 100 Best Moments in Japan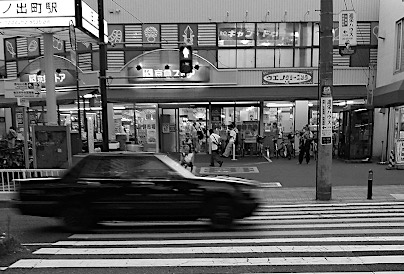 I have visited Japan nearly every year since 2004. This is my collection of the 100 best moments in my favourite country. Enjoy the pictures and I hope you will start your own journey soon.
Find out more >
Books about Japan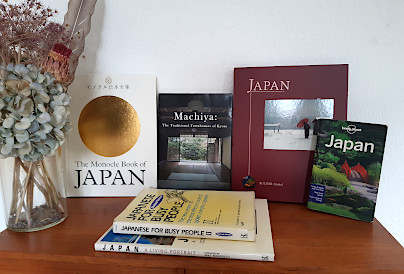 Reading books is a great source of inspiration for me. Check out my recommended list of books about the fascinating country Japan.
My Book recommendations >
Travelers who viewed Minato Mirai 21 viewed also: