Kanagawa Prefecture

Facts & Figures
Kanagawa Prefecture is located on the main island Honshu along the central Pacific coast within the Kanto region. The prefecture has a population of approx. 9 million and the capital is Yokohama. It is ranked as the second-most populous prefecture of Japan after the Tokyo Metropolis. The prefecture covers an area of 2400 square kilometres and is full of amazing sightseeing spots like the former capital Kamakura, Hakone area, Odawara Castle, Jogashima Island, Yokohama and much more. The prefecture offers a mixture of everything like great and popular beaches, beautiful mountains and lakes, bustling cities and old traditional villages. In the near history of the Kanagawa Prefecture were three outstanding events worth mentioning: when Yokohama and its port opened for foreign traders in 1859, the Great Kanto earthquake in 1923 and the heavy bombings in 1945.
My tips for local activities
How about exploring the highlights and hidden gems of the fascinating metropolis Yokohama with a local guide. Check out this page > for more details.
Most popular attractions in Kanagawa Prefecture
(ranked by visitor numbers)
Location
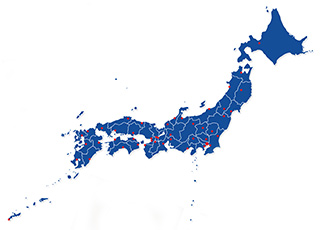 Kanagawa Prefecture (Kanagawa-ken) is located in the Kanto region of the main island Honshu and close to Tokyo.
My 100 Best Moments in Japan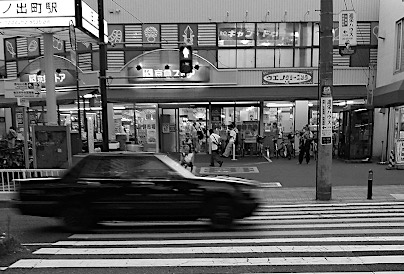 I have visited Japan nearly every year since 2004. This is my collection of the 100 best moments in my favourite country. Enjoy the pictures and I hope you will start your own journey soon.
Find out more >
Books about Japan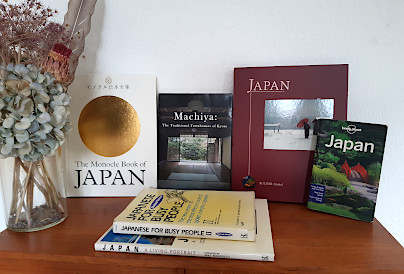 Reading books is a great source of inspiration for me. Check out my recommended list of books about the fascinating country Japan.
My Book recommendations >
Where to stay in Kanagawa Prefecture?