Hakone Shrine
Please activate Javascript.

Domo arigato.
Hakone Shrine

Huge Torii Gate Hakone Shrine

Huge Torii Gate Moto-Hakone Main Street
This post can contain affiliate links, which means that we may receive a small commission if you make a purchase using these links.
Facts & Figures
Nestled in a location overlooking the amazing Lake Ashi, you will find a Shinto shrine that can be traced back to the Heian Period (794 - 1185) known as the Hakone Shrine - also known as Hakone Gongen or Hakone Jinja. The shrine is surrounded by large cedars and pines, which is partly what helps to add to the beauty and charm of the Hakone Shrine and its surroundings.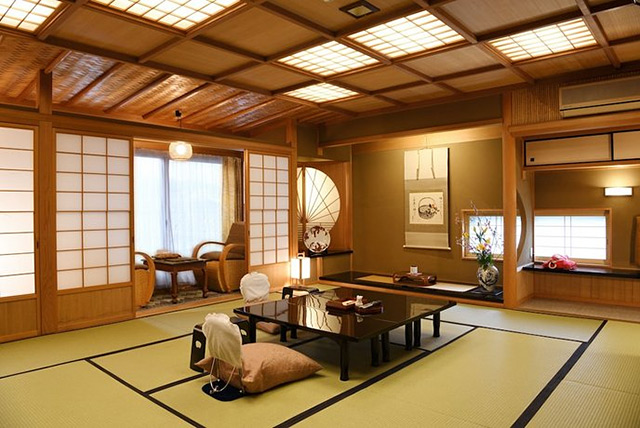  Explore Ryokans in Hakone >
Ryokans are the perfect way to discover old Japanese culture and traditions. Many young people arrive at the shrine to pray for a good fortune in their relationships, others to get married; it is particularly popular with many local women who go there every day. My tip: The path leading from Lake Ashi to the main shrine is a must-see during your visit. You will see many stone lanterns on the way up. You will pass through bright red gates like Dai-yon-torii. Do not miss the place of a traditional Japanese archery range (Kyodo).
Hakone Shrine:

Opening Hours

- always, whole day

Closed

- never

Admission Fee

- free
Treasure House:

Opening Hours

- 9:00 am to 4:30 pm (last entry 4:00 pm)

Closed

- never

Admission Fee

- 500 yen (Adults)
My tips for local activities
Enjoy breathtaking views of Mount Fuji, Hakone area and Lake Ashi during a day trip from Tokyo. The meeting point will be at the Shinjuku L Tower Starbucks. Check out this page > for more details.
History
The Hakone Shrine has a long and interesting history that begun in 757, when the priest Mangan founded this holy place. The ancient people who lived among the large cedar trees had been dealing with steam explosions from the mountains for hundreds of years. For a long time, they associated the explosions with evil forces, as a result of the evil nine headed dragon that was thought to inhabit the nearby Ashinoko Lake. Fortunately, a monk practicing at Mt. Komagatake, which was the shrines original location, managed to exorcise the dragon, which successfully sanctified the land and made it peaceful again. It is believed that the dragon (Great God of Hakone) was enshrined there, which helps to explain the shrine's source of mystical power. The first Kamakura shogun, Minamoto no Yoritomo (1147 - 1199), used this shrine as an place of refuge in 1180, after losing an battle with his Heike rivals. In 1590, during the Battle of Odawara, Hakone Shrine was burned down by troops of Toyotomi Hideyoshi (1537 - 1598). The current buildings you see are dating back to 1667. The shrine was listed in 1875 among the 3rd class of nationally significant shrines in Japan. The Shrine itself enshrines the principal deities of Hakone. These are Ninigi no Mikoto (grandson of the sun goddess Amaterasu), Konohana Sakuya-hime (the goddess of Mt. Fuji and Ninigi's wife) and Hoori no Mikoto (their third son).
Location
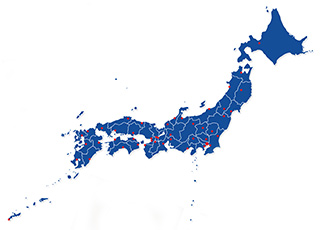 Hakone Shrine is located within Fuji-Hakone-Izu National Park at the shores of Lake Ashi in the small town Hakone.
Address: 80-1 Motohakone, Hakone-machi, Ashigarashimo District, Kanagawa Prefecture 250-0522
How to get to Hakone Shrine?
 2hrs from Tokyo Shinjuku Station to Lake Ashi by Odakyu Hakone Highway Bus or
 2hrs from Tokyo Shinjuku Station to Hakone Yumoto Station by Odakyu Railways and
 35min from Hakone Yumoto Station to Moto-Hakone boat pier by Hakone Tozan Bus and
 6min from Moto-Hakone boat pier to the shrine
Sightseeing spots
Top:
Hakone Shrine Museum - The shrine treasure house (Homotsuden) contains many different objects. Five of them are classified as a National Important Cultural Property.
Heiwa no torii - The famous red gate of peace is standing in Lake Ashi (or Ashino-ko) and is visible from far away. It was erected in 1964 and celebrates the San Francisco Peace Treaty signed in 1951.
Kuzuryu Shrine - A sub-shrine at Hakone-jinja is located near the main hall and was constructed in 1988.
Festival & Events
(dates can change without notice)
Juli
Ashinoko Kosui Matsuri in Hakone (31st)
Enjoy the Firework Festival and Floating Lanterns at this beautiful place. Unbelievable 18500 fireworks brightens up the night sky above Lake Ashinoko. This festival is the starting point of the Lake Ashi Summer Festival Week which runs till 6th of August.
August
Hakone Shrine Reidai Festival (1st)
The Hakone Shrine holds this festival once a year to pray for the long life and health of the shrine and visitors. It is the main festival of the shrine.
Kojiri Ryujin (Dragon) God Festival in Hakone (4th)
An event dedicated to the enshrined Dragon of Lake Ashi. Enjoy the huge fireworks at the evening.
Susuki Matsuri in Hakone (25th)
Grand Singing Show
Where to stay in Hakone?
My 100 Best Moments in Japan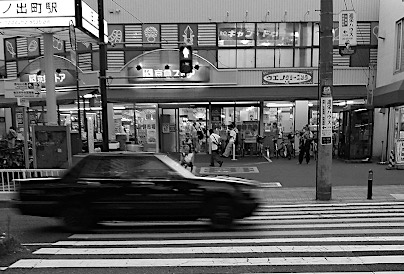 I have visited Japan nearly every year since 2004. This is my collection of the 100 best moments in my favourite country. Enjoy the pictures and I hope you will start your own journey soon.
Find out more >
Books about Japan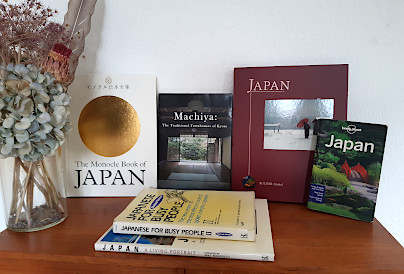 Reading books is a great source of inspiration for me. Check out my recommended list of books about the fascinating country Japan.
My Book recommendations >
Travelers who viewed Hakone Shrine viewed also: