Please activate Javascript.

Domo arigato.
Yokohama Yamate Harbor View Park

Yokohama Yamate

Yokohama Yamate Foreign General Cemetery

View from The Yokohama Foreign General Cemetery

Yokohama Yamate House On The Bluff No. 111

Yokohama Yamate House On The Bluff No. 111

Yokohama Yamate Greenery
Facts & Figures
Yamate Bluff is the name for an historic area in Yokohama. It is a beautiful neighborhood full with well-preserved buildings, an huge population of foreigners, churches, international schools, parks (Harbor View Park is the largest) and museums.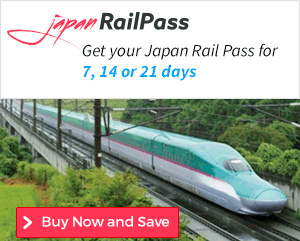  Buy now and Save >
Since 2004 I travel nearly every year to Japan. The rail pass made my life easier to discover all those amazing places in my favourite country.
My tips for local activities
How about exploring the highlights and hidden gems of the fascinating metropolis Yokohama with a local guide. Check out this page > for more details.
History
After many years of isolation during the Edo Period Japan opened some ports for foreign trade in 1859. The Yamate Bluff area was used as the residential area for these Western traders in Yokohama.
Location
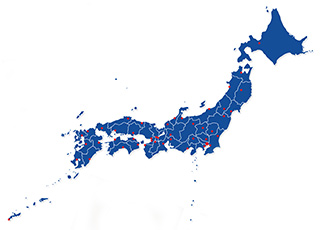 The Yamate Bluff neighborhood is located in Naka-ku (ward), Yokohama.
How to get to Yamate Bluff?
 8min from Yokohama Station to Motomachi-Chukagai Station by Minato Mirai Line or
 7min from Yokohama Station to Ishikawacho Station by JR Negishi Line or
 access Yamate district by Akaikutsu Loop Bus (100 yen)
Sightseeing spots
Top:
Harbour View Park - the largest park in the Yamate Bluff area, with great views over the port and the Yokohama Bay Bridge
Foreigner's Cemetery - dates back to 1854 when American Commodore Matthew C. Perry buried one of his sailors there
Yamate 111 House, Yamate 234 House - historical Western buildings
Bluff 18 House - a former residence of Yamate Catholic Church priest
Ehrismann Residence - a Swiss trader's house
British House Yokohama - former British Consular General's residence
Cat Museum - if you like cats, this is the right place for you:)
Toys Club Museum - huge toy collection is on display
Sacred Heart Cathedral - built in 1933, seat of the bishop of the Roman Catholic Diocese of Yokohama
America-Yama Park - a new Western-style park, opened in 2009
Festival & Events
(dates can change without notice)
June
Western-Style Houses Festa (Hana to Utsuwa no Harmony) (2nd till 10th)
Seven historical western-style houses are beautiful decorated with flowers and chinaware by professional artists. More than 60000 visitors enjoy this festival every year.
Where to stay in Yokohama?
My 100 Best Moments in Japan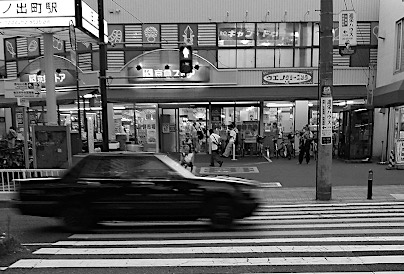 I have visited Japan nearly every year since 2004. This is my collection of the 100 best moments in my favourite country. Enjoy the pictures and I hope you will start your own journey soon.
Find out more >
Books about Japan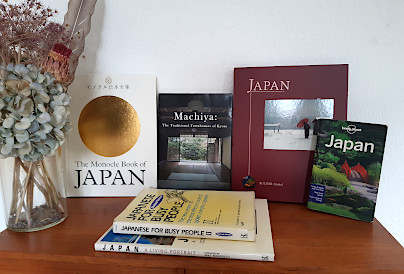 Reading books is a great source of inspiration for me. Check out my recommended list of books about the fascinating country Japan.
My Book recommendations >
Travelers who viewed Yamate Bluff viewed also: