Negishi Shinrin Park in Yokohama
Please activate Javascript.

Domo arigato.
Negishi Shinrin Park - Cheery Blossom Season
This post can contain affiliate links, which means that we may receive a small commission if you make a purchase using these links.
Facts & Figures
The Negishi Shinrin Park, which is also more commonly known as Negishi Forest Park, is one of the most beautiful spots in Yokohama. Situated in a hilly area, the Negishi Shinrin Park is only a 40 minutes walk away from the Yamate area. Unlike some of the other smaller parks and gardens in Japan, the Negishi Shinrin Park is a large area that can accommodate a range of activities and people with different interests. For instance, the park is ideal for taking a stroll on a lazy afternoon, you can catch balls with your friends, you can jog or take a nap on the grass if you want to, and it can also handle people that want to walk their dogs. On warm sunny days, it is common to find many families visiting the park. There are approximately 350 cherry trees in the park. The cherry blossoms on the lawns set the perfect scene for a day full of relaxation. Aside from the cherry blossoms in spring, the Negishi Shinrin Park is also well known all over Japan for its beautiful selection of Plum Flowers.
Equine (Horse) Museum in the park:

Opening Hours

- 10:00 am to 4:30 pm (last entry 4:00 pm)

Closed

- Mondays (except holidays), 1st of April, December 28th till January 4th

Admission fee

- 100 yen (adults), 30 yen (Junior high school student and younger)
My tips for local activities
How about exploring the highlights and hidden gems of the fascinating metropolis Yokohama with a local guide. Check out this page > for more details.
History
The park was opened for the public back in 1972. Until 70 years ago, the Negishi Shinrin Park was the only place in the country to have a horse track before the war. Today, there are still about 8 or 9 horses that can be found in the stables located on the grounds of the park. The park offers riding lessons every Sunday at the equine center. After the war, the same park also served as a golf course for the US occupation forces living in Japan at the time.
Location
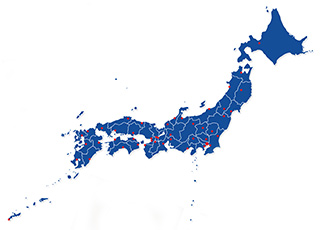 Negishi Shinrin Park is located within the Naku-ku (ward) in Yokohama.
Address: 1-2 Negishidai, Naka-ku, Yokohama-shi, Kanagawa-ken 231-0853
How to get to Negishi Shinrin Park?
 12min from Yokohama Station to Negishi Station served by JR Negishi Line and
 5min from Negishi Station to Negishi Shinrin Park by bus nr. 21 bound for Sakuragi-cho Station
Sightseeing spots
Top:
Horse Museum / Equine Museum of Japan - The museum explains the history of the relationsship between horses and people.
Festival & Events
(dates can change without notice)
April
Sakura Cherry Blossoms viewing (beginning of April)
Enjoy the wonderful scenery and celebrate with locals and tourists alike the cherry blossom season:)
Where to stay in Yokohama?
My 100 Best Moments in Japan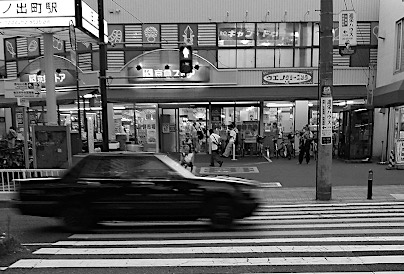 I have visited Japan nearly every year since 2004. This is my collection of the 100 best moments in my favourite country. Enjoy the pictures and I hope you will start your own journey soon.
Find out more >
Books about Japan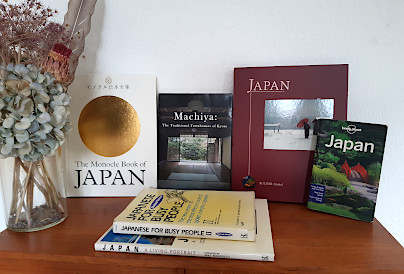 Reading books is a great source of inspiration for me. Check out my recommended list of books about the fascinating country Japan.
My Book recommendations >
Travelers who viewed Negishi Shinrin Park viewed also: