Odawara Castle
Please activate Javascript.

Domo arigato.
Odawara Castle

Odawara Castle
Facts & Figures
Odawara Castle, also known as Odawara-jo, is a three tiered, five storey (1 below ground) donjon located in the city of Odawara, Kanagwa Prefecture. The present castle is however a concrete reconstruction of the 1960's.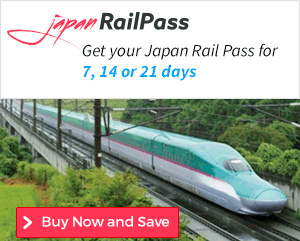  Buy now and Save >
Since 2004 I travel nearly every year to Japan. The rail pass made my life easier to discover all those amazing places in my favourite country. It serves as the gateway to the resorts of Hakone and has an observatory at the top which is quite spectacular with amazing views over the city and the Sagami Bay. The Odawara Castle grounds are a must-see during the cherry blossom season.
Odawara Castle:

Opening Hours Mo - Fr

- 9:00 am to 5:00 pm (last entry 4:30 pm)

Opening Hours on Sat, Sun, Public Holidays

- 9:00 am to 6:00 pm (last entry 5:30 pm)

Closed

- second Wed. of Dec, 31st Dec till 1st Jan

Admission Fee (Castle Tower Only)

- 410 yen (Adults), 150 yen (Junior High School Students)

Admission Fee (Tower + Museum)

- 600 yen (Adults), 200 yen (Junior High School Students)
My tips for local activities
Enjoy breathtaking views of Odawara Castle, Mount Fuji, Hakone area and Lake Ashi during a day trip from Tokyo. Check out this page > for more details.
History
The history of Odawara Castle dates back to 1416, making it one of the oldest castles in Japan. In 1495 it felt in the hands of the powerful Odawara Hojo Clan with its leader Ise Moritoki (1432-1519). The castle faced three major attacks in 1561, 1569 and 1590. Following the final siege by Toyotomi Hideyoshi (1537-1598), the size of the castle was reduced drastically as it was viewed as a threat to the Tokugawa Power. It was dismantled in 1870 while the Odawara Imperial Villa was built on the site of the former inner and second bailies in 1909. It was however destroyed by an earthquake in 1923. The site of the castle was proclaimed a national historic monument in 1938. This marked the beginning of the reconstruction of the Odawara Castle. In 1960 the main tower (donjon) was finally rebuilt. Right in time to celebrate the 20th anniversary of Odawara´s status as a city. Tokiwagi Gate (Tokiwagi-mon) was finalised in 1971. The Akagane Gate (Akagane-mon) followed in 1997 and in 2009 the Umadashi Gate (Umadashi-mon), which is used as the main entrance. The castle is since 2006 listed as one of the 100 Fine Castles of Japan.
Location
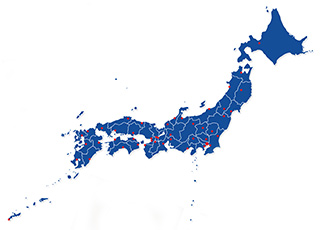 Odawara Castle is located in Odawara City, about 84km west of Tokyo.
Address: Jonai 6-1 Odawara, Kanagawa Prefecture 250-0014
How to get to Odawara Castle?
 10min walk from Odawara Station East exit
Sightseeing spots
Top:
Rekishi-Kenbunkan Museum - It's the perfect place to learn more about the history of the Hojo clan as well as the history of Odawara as a Tokaido post town.
Hotoku Ninomoya Shrine - It is dedicated to Sontoku Ninomoya, who was a locally born Edo-period agronomist who lived between 1787-1856.
Odawara Castle Park - It is the perfect place for an relaxing stroll. Enjoy along the way beautiful flowers, plum trees, hydrangeas and cherry trees. Also a zoo and a small amusement park with a mini train can be found there, which makes it a perfect spot for families.
Gates - Umadashi­-mon, Akagane­-mon and Tokiwagi-mon are impressive sights. The Tokiwagi Gate was reconstructed in 1971. Akagane Gate followed in 1997 and the latest addition was Umadashi Gate in 2009.
Festival & Events in Odawara
(dates can change without notice)
May
Odawara Hojo Godai Matsuri (3rd)
Also known as the Festival of Hop's Five Generations, this is a one of a kind sightseeing event and the largest of its kind in Odawara. About 2000 warriors consisting of Teppo-tai, Mesho-tai and Kiba-tai march through the city streets, followed by bass troups of the local junior high schools, and musical groups. The festival is hosted at the Odawara Castle Park.
July
Kashima Odori (3rd Sunday of July)
The district where this festival is held is the key to transportation of lumber of stones. As such, it is a local event that gives faith to those who aren't favored by flat land that's suitable for agriculture.
August
Odawara Minato Matsuri (beginning of August)
Also known as Fishing Port Festival, it combines dozens of events including cruising on fishing boats, sale of fresh fish from the sea, ice sculpture demonstration, fish-paste cake making demonstration, fish preparation workshop and almadraba tours just to name a few.
Where to stay near Odawara Castle?
My 100 Best Moments in Japan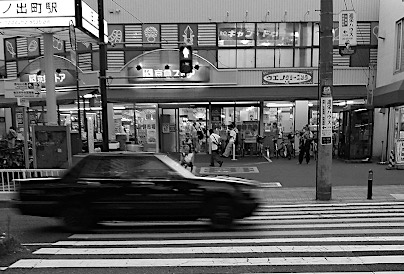 I have visited Japan nearly every year since 2004. This is my collection of the 100 best moments in my favourite country. Enjoy the pictures and I hope you will start your own journey soon.
Find out more >
Books about Japan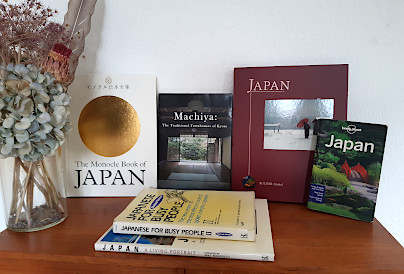 Reading books is a great source of inspiration for me. Check out my recommended list of books about the fascinating country Japan.
My Book recommendations >
Travelers who viewed Odawara Castle viewed also: