Iwakuni Castle
Please activate Javascript.

Domo arigato.
Iwakuni Castle Yamaguchi Prefecture

Iwakuni Castle Above Nishiki River
Facts & Figures
Iwakuni Castle, also called Iwakuni-jo, belongs to the list of the 100 Great Castles of Japan. The castle is located on top of Mount Shiroyama behind the famous Kintai-kyo Bridge. It is a fantastic location and offers great views over the city Iwakuni and the west coast of the Sea of Aki (part of Seto Inland Sea). Iwakuni Castle is a concrete replica and 4 stories high.
Iwakuni Castle:

Opening Hours

- 9:00 am to 4:45 pm (last entry 4:30 pm)

Closed

- December 16th till 31st

Admission Fee

- 260 yen (access for the castle), 550 yen (access for the castle + ropeway), 940 yen (access for the castle + ropeway + Kintai-kyo Bridge)
History
Iwakuni Castle was built from 1601 to 1608 by an Japanese daimyo with the name Kikkawa Hiroie. Only 7 years later the castle had to be destroyed by order of Tokugawa Shogunate. The castle violated the law of One Castle Per Province. Today's replica of the Iwakuni Castle is dating back to the year 1962.
Location
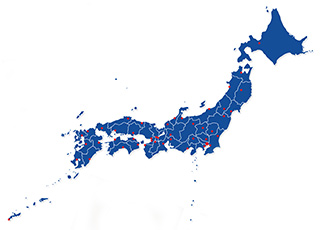 Iwakuni Castle is located within the city Iwakuni on top of Mt. Shiroyama in the Yamaguchi Prefecture.
Address: Iwakuni, Yamaguchi Prefecture 741-0081
How to get to Iwakuni Castle?
 21min from Shin-Iwakuni Station to Kintai-kyo bus stop and 5min by ropeway or
 21min from Iwakuni Station to Kintai-kyo bus stop and 5min by ropeway
Sightseeing spots
Top:
Observatory room - enjoy great views from the top of the castle 200m above the city Iwakuni
Castle exhibition - perfect place to get info about the history of the castle, on display are armors, weapons and other items
Festival & Events
(dates can change without notice)
April
Kintai Bridge Festival (4th Sunday in April)
More than 3000 cherry trees located around the bridge are in full bloom and thousands of people enjoy the view and the parades over the bridge. Some of the locals are dressed like samurais and recreating the atmosphere of the old times.
October
Iwakuni Festival (3rd weekend in October)
The festival (matsuri) is held in downtown Iwakuni and the people celebrate autumn and the color change of the famous Japanese maple trees.
Where to stay near Iwakuni Castle?
My 100 Best Moments in Japan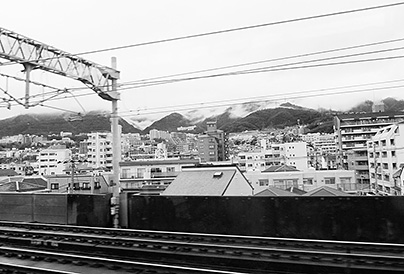 I am visiting Japan nearly every year since 2004. This is my collection of the 100 best moments in my favourite country. Enjoy the pictures and I hope you will start your own journey soon.
read more
Travelers who viewed Iwakuni Castle viewed also: