Tamaudun Mausoleum
Please activate Javascript.

Domo arigato.
Tamaudun Mausoleum, Okinawa
Facts & Figures
Tamaudun Mausoleum is a UNESCO World Heritage Site (part of the Gusuku sites and related properties of the Kingdom of Ryukyu) and belongs to one of the three royal mausoleums of the Ryukyu Kingdom on the island Okinawa. The Tamaudun Mausoleum was made up mainly of three closed chambers - the left was reserved for the kings and queens, the central one for storage and the right for princes and princesses. The mausoleum is situated in close proximity to Shuri Castle, which is another popular tourist destination. Although the mausoleum is relatively small and the signs are still largely in the local language, visitors can still soak up the history and the culture through the pictures that are posted on the walls.
Tamaudun Mausoleum:

Opening Hours

- 9:00 am to 6:00 pm – (last entry at 5:30 pm)

Closed

- never, open the whole year

Admission Fee

- Adults: 300yen
History
The Tamaudun Mausoleum was built in 1501 when King Sho Shin was still the ruler of the Ryukyu Kingdom. It was the Royal Mausoleum of the Second Sho Dynasty and although it follows the Okinawan architectural traditions of construction, it was built in a grand style to suit the preferences and needs of the royal family. The mausoleum suffered extensive damage during World War 2; however, it was restored before it was named as another one of Japan's UNESCO World Heritage site in 2000.
Location
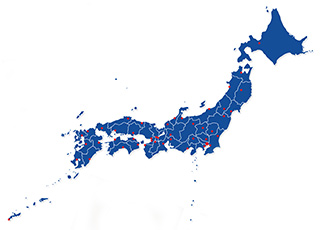 Tamaudun Mausoleum is located in Naha (district Shuri), Okinawa.
Address: 1-3 Shurikinjo-cho, Naha 903-0815, Okinawa Prefecture
How to get to Tamaudun Mausoleum?
 20min from Naha (Kokusaidori) to Shuri Castle by bus 1 and
 5min from Shuri Castle to Tamaudun Mausoleum
Sightseeing spots
Top:
Tamaudun Museum - On display are large urns that were used commonly for the storage of remains before burial. In the Ryukyu tradition, the bones of the dead would be stored in a bone jar to preserve them. At the Tamaudun Mausoleum, there is a mystery jar which is thought to contain a set of bones that are believed to belong to Futochi Mukutais, who was a loyal servant that looked after the royal family until his death.
Festival & Events nearby
(dates can change without notice)
January
Shuri Castle New Year's Celebration (1st - 3rd)
It is an reenactment of the traditional ceremony. Court dances and other Ryukyuan dances are performed. Visitors are offered free amazakei (made from fermented rice, a traditional sweet, low- or non-alcohol drink) and tea to celebrate the New Year.
October
Shurijo Castle Festival (25th till Nov. 3rd)
The festival celebrates the traditional culture of the ancient capital Shuri. It is one of the biggest annual events on Okinawa. A grand procession with over 1000 participants is a must-see on your trip to Naha. Traditional dances are performed on a huge stage in the castle park.
Where to stay near Tamaudun Mausoleum?
My 100 Best Moments in Japan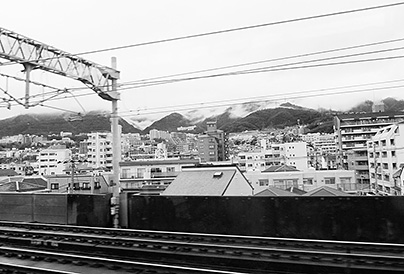 I am visiting Japan nearly every year since 2004. This is my collection of the 100 best moments in my favourite country. Enjoy the pictures and I hope you will start your own journey soon.
read more