Katsuren Castle
Please activate Javascript.

Domo arigato.
Katsuren Castle Okinawa Prefecture

Katsuren Castle Okinawa Prefecture
Facts & Figures
Katsuren Castle, also called Kacchin Gusuku in the past, is a UNESCO World Heritage Site on the island Okinawa and part of the 9 ruins and structures symbolizing the time period of the Ryukyu Kingdom. The castle ruins are a designated Japanese National Historical Site.
Katsuren Castle:

Opening Hours

- every day 24hrs

Admission Fee

- free
History
The castle was built in the 13th - 14th century. It is one of the oldest castles in Okinawa. Katsuren Castle reached its best most prosperous days under the ruler Ryukyuan lord (aji) Amawari in the middle of the 15th century. Amawari promoted international trade and many pieces of Chinese tiles and pottery were found at excavation sites at the castle grounds.
Location
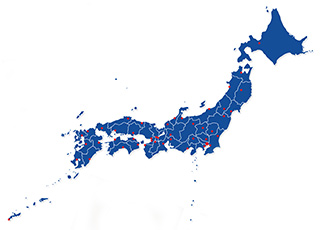 Katsuren Castle is located appr. 25km northeast of Naha (capital of Okinawa) at the Yokatsu Peninsula.
How to get to Katsuren Castle?
 80min from Naha Bus Terminal (Airport) to Katsuren Danchi-mae stop by bus 52 and
 5min walk from Katsuren Danchi-mae stop to Katsuren Castle
Sightseeing spots
Top:
Visitor's center - located at the parking lot gives you first hand information about the castle
Ryukyuan religion shrine - located within the first bailey and dedicated to Kobazukasa
Festival & Events
(dates can change without notice)
June
Gushiku Shimauta Ashibi (21st and 22nd)
This Okinawan Folk Song Festival is held on the grounds of the Katsuren Castle ruins since 2012 and features a wide variety of famous local singers.
Where to stay near Katsuren Castle?
My 100 Best Moments in Japan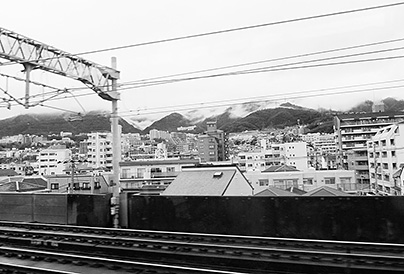 I am visiting Japan nearly every year since 2004. This is my collection of the 100 best moments in my favourite country. Enjoy the pictures and I hope you will start your own journey soon.
read more
Travelers who viewed Katsuren Castle viewed also: