Cape Manzamo
Please activate Javascript.

Domo arigato.
Cape Manzamo Okinawa Prefecture
Facts & Figures
Cape Manzamo is one of the most popular tourist spots on Okinawa Island. The word Manazamou can be translated with - A field where 10000 people can sit. The scenic 20-meter high limestone cliff with its elephant trunk-like shape is a must-see on your island round-trip. Cape Manzamo formed by elevated coral reef is also a fantastic place to enjoy a beautiful sunset. The spectacular view was often referred to in ancient Okinawan literature and songs. In the far distance the islands of Ie with the Tatchu mountain (172 m), Minna and Sesoko are visible. A 10-minute walking trail along the cliff and the clear blue ocean should be part of your visit. Be aware it can get really crowded and you have to wait a bit for your perfect photo opportunity. A early morning visit would be the best compromise.
Cape Manzamo:

Opening Hours

- every day 24hrs

Admission Fee

- free

Shops Opening Hours

- 8:00 am to 6:00 pm
History
Ryukyuan king Sho Kei (1700–1752) visited this place in 1726 and realized that there was enough space on top of the cliff to gather 10000 people. Based on his input the kanjis where formed to create this word (10000 means Man in Japanese, Za - to sit/seat and Mo - field).
Location
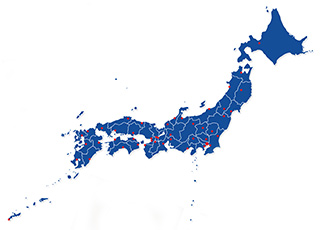 Cape Manzamo is located near Onna Village (Kunigami District) and faces the East China Sea on the Western side of Okinawa Island.
Address: Onna, Onna-son Kunigami-gun, Okinawa, 904-0411
How to get to Cape Manzamo?
 appr. 1,5 hrs from Naha Bus Terminal to Onna Village served by bus 20 or 120
Sightseeing spots
nearby:
The Toilet Bowl - near the cliff is a very popular scuba-diving spot with this name
Uduigama - the Cave of Dances is a small seaside cave
Monument - a monument with a poem written by the well-known Ryukyuan poet Onna Nabe to welcome the king Sho Kei
Nabee Beach and Manza Beach - Enjoy the scenery of white beaches and some marine activities there like banana boat riding, surfing, snorkeling and swimming.
Grassy Plain - The grassy plain with rare plants like Heliotropium foertherianum, Zoysia pacifica grass near the Cape Manzamo is a magnificence sight. Those plants/vegetation along the cliff got the status of a Natural Monument of Okinawa Prefecture.
Souvenir Shops - People love shopping and here you can find Okinawa souvenirs like shell decorations, colourful T-shirts, Okinawa muumuu dresses and much more.
Festival & Events
(dates can change without notice)
July
Unna Festival (19th till 20th)
The annual festival is held in Onna Village at the venue Manza Beach and offers musical performances, biggest beach soccer tournament in Okinawa, children's karaoke contest, fish gripping game and much more. The end of the festival will be celebrated with an huge spectacular firework.
Where to stay near Cape Manzamo?
My 100 Best Moments in Japan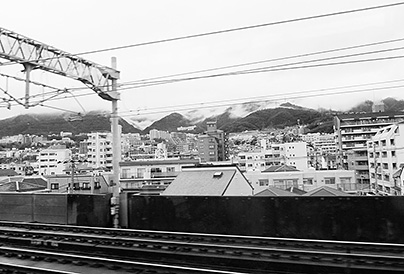 I am visiting Japan nearly every year since 2004. This is my collection of the 100 best moments in my favourite country. Enjoy the pictures and I hope you will start your own journey soon.
read more
Travelers who viewed Cape Manzamo viewed also: