Edo Wonderland
Please activate Javascript.

Domo arigato.
Edo Wonderland Theme Park, Mie Prefecture

Edo Wonderland Theme Park, Mie Prefecture

Edo Wonderland Theme Park, Mie Prefecture

Edo Wonderland Theme Park, Mie Prefecture

Edo Wonderland Theme Park, Mie Prefecture

Edo Wonderland Theme Park, Mie Prefecture

Edo Wonderland Theme Park, Mie Prefecture
Facts & Figures
Edo Wonderland or Azuchi Momoyama Bunka Mura is an theme park about a specific time in Japan's History - the Azuchi-Momoyama Period (1573-1603). At that time the samurai were the leader of the country. The theme park represents a samurai castle with many attractions.
Edo Wonderland:

Opening Hours

- 9:00 am to 5:00 pm

Opening Hours

- 9:30 am to 4:00 pm – November 16 till March 16

Admission Fee

- 2500 yen (village), 3900 yen (theater, village and castle)
History
Constructed in the beginning of the 1990's is the Edo Wonderland theme park in Ise one of four in Japan. The original Edo Wonderland theme park can be found in Nikko (Tochigi Prefecture), one in Noboribetsu (Hokkaido Prefecture) and in Kaga (Ishikawa Prefecture).
Location
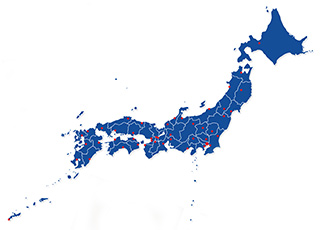 Edo Wonderland is located in Futami in the Mie Prefecture at the Futami Bay.
How to get to Edo Wonderland?
 from Tokyo to Nagoya to Shima Peninsula
 100min from Tokyo to Nagoya by JR Tokaido Shinkansen
 80min from Nagoya to Ise-shi Station by Kintetsu limited express train
 10min from Ise-shi Station to Futaminoura Station by JR Sangū Line
 15min from Futaminoura Station to Edo Wonderland theme park
Sightseeing spots
Top:
Ninja labyrinth
Ninja museum
Haunted house
Monster mansion
Azuchi Castle 1:1 replica - Visit the museum inside the castle. It is dedicated to Oda Nobunaga, a very famous 16th century warlord.
Festival & Events
(dates can change without notice)
March
Peach Festival and Nagashi-bina (3rd)
A tradition since the Heian period, people rubbing katashiro (paper dolls) on their bodies. The goal is to remove ill-fortune and impurity. After that these dolls are thrown into the river or the sea to avoid bad luck.
July
Mikoshi Festival (mid July onward)
The great Mizukake-Ryujin Mikoshi Festival gives young people the chance to carry an mikoshi shrine through the Edo streets. During the festival visitors have the throw water on them. This procedure is believed to bring good health, help achieve your greatest goals and avert disaster.
December
New Year's Seasonal Event (31st)
Celebrate the New Years Day with tourists and local people in the old Edo town.
Where to stay in Futami near Edo Wonderland?
My 100 Best Moments in Japan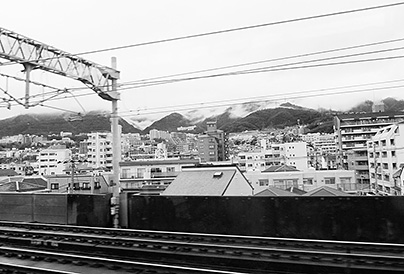 I am visiting Japan nearly every year since 2004. This is my collection of the 100 best moments in my favourite country. Enjoy the pictures and I hope you will start your own journey soon.
read more