Isuien Garden in Nara
Please activate Javascript.

Domo arigato.
Nara Isuien Garden Sanshutei Pavilion

Nara Isuien Garden Sanshutei Pavilion

Pond In The Nara Isuien Garden

Nara Isuien Garden

Path In The Nara Isuien Garden

Pond In The Nara Isuien Garden

Nara Isuien Garden

Path Through Isuien Garden Nara

Nara Isuien Garden

Moose In The Isuien Garden Nara

Nara Isuien Garden

Stream In The Isuien Garden Nara

Water Wheel In The Isuien Garden Nara

Nara Isuien Garden

Tea House Isuien Garden In Nara

Isuien Garden in Nara

Tea House Isuien Garden In Nara

Isuien Garden Information Board In Nara
Facts & Figures
Isuien Garden is a beautiful Japanese Garden in Nara and covers an area of 13481 square meter. It is the only promenade or walking garden (kaiyushiki teien) in the city. Isuien stands for "garden founded on water".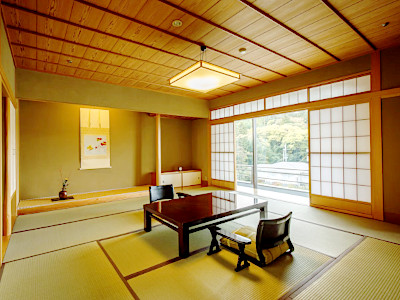 Explore Ryokans in Nara
Ryokans are the perfect way to discover old Japanese culture and traditions. The garden consists of two parts which were joined together. Isuien is the perfect example of the borrowed scenery style (shakkei). It uses the Todaiji Temple, Nandaimon Gate, Mount Wakasayama, Mount Kasugaokuyama, and Mount Mikasayama in the background to visually extent the garden.
Isuien Garden:

Opening Hours

- 9:30 am to 4:30 pm

Closed

- Tuesdays, Obon holidays, New Year Holidays

Admission Fee

- 650 yen (Adults)
History
Michikiyo Kiyosumi, a wealthy tanner, bought the front garden property in 1670 (Enpo era) and redesigned the place. In 1899, during the Meiji era, the rear part of the Isuien Garden was completed. The garden was designed by Yumyosai (head of Urasenke school) on behalf of Tojiro Seki (rich merchant from Nara). In 1939 Jyunsaku Nakamura bought both properties and combined them.
Location
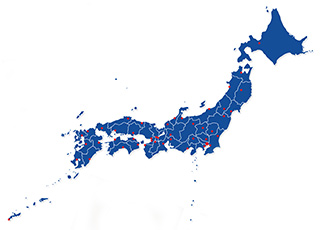 Isuien Garden is located in central Nara near the Kofukuji and Todaiji Temple.
Address: 74 Suimon-cho, Nara
How to get to Isuien Garden?
 15min from Kintetsu Nara Station served by Nara and Kyoto Line
 10min from Kofukuji and Todaiji Temple
 5min from JR Nara Station by bus to Oshiagecho stop
Sightseeing spots
Top:
Sanshutei and Teishuken - two beautiful pavilions with thatched roofs
garden scenery - this place is full of nicely designed walking paths, ponds, beautiful moss carpets and bonsais
Neiraku Art Museum - on display are Japanese, Korean and Chinese ceramics
Festival & Events
(dates can change without notice)
March
Omizutori Festival (1st - 14th)
This Japanese Buddhist festival dates back 1000 years. Priests at the Todaiji Temple perform rituals (called Shuni-e) for 14 days. They pray for world peace, rich harvest and confess their sins. A very special event during these 14 days is Otaimatsu. Priests running with huge pine torches through corridors of the Nigatsu-do Hall. It is said that if you get hit by these fire sparks no evil thing will harm you. Dont miss out the Omizutori ceremony on the 13th of March. Water is being collected by priests infront of the Todaiji Temple. It is believed this water has the power to cure diseases.
August
Toka-ye Lantern Festival (5th - 14th)
Thousands of candles are lit everywhere in Nara between 7:00 pm and 9:45 pm. Enjoy this special atmosphere in the Nara Park, temples and gardens.
Where to stay in Nara?
My 100 Best Moments in Japan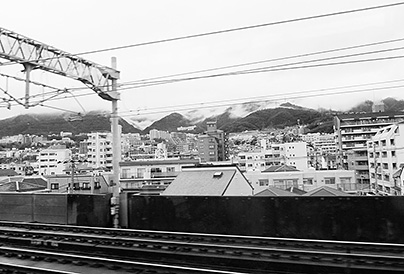 I am visiting Japan nearly every year since 2004. This is my collection of the 100 best moments in my favourite country. Enjoy the pictures and I hope you will start your own journey soon.
read more