Nara National Museum
Please activate Javascript.

Domo arigato.
Nara National Museum in Nara Park

Nara National Museum in Nara Park

Nara Park
This post can contain affiliate links, which means that we may receive a small commission if you make a purchase using these links.
Facts & Figures
Nara National Museum (Nara Kokuritsu Hakubutsukan) has the status of an Important Cultural Property. The art museum is located within Nara Park.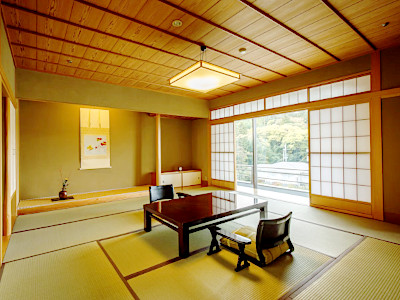  Explore Ryokans in Nara >
Ryokans are the perfect way to discover old Japanese culture and traditions. Its main focus is the display of Japanese Buddhist art. You will find there the most complete collection of Buddhist sculptures in the country. These art pieces dating back to the Asuka (538 - 710), Nara (710 - 794), Heian (794 - 1185) and Kamakura (1185 - 1333) periods. The museum consists of two parts, which are the Ritual Bronzes Gallery and Nara Buddhist Sculpture Hall.
Nara National Museum:

Opening Hours

- 9:30 am to 5:00 pm (last entry at 4:30 pm)

Closed

- on Mondays, 28th Dec. - 1st Jan.

Admission Fee

- 700 yen (Adults)
My tips for local activities
How about exploring the highlights and hidden gems of the fascinating city Nara with a local guide. Check out this page > for more details.
History
The Nara National Museum was built during the Meiji period (1868 - 1912) in 1889. Architect Katayama Tokuma (1854–1917) developed the original design of this western style brick building. He created also the design of the Kyoto National Museum and Akasaka Palace in Tokyo. In the beginning the museum was known under the name Imperial Nara Museum and renamed in 1952. The first exhibition for the public was held in 1895. Architect Junzo Yoshimura (1908 - 1997) created the New East & West wings of the museum, which opened its doors in 1973. The new and old part of the museum are connected by an underground passage.
Location
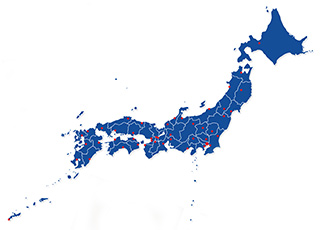 Nara National Museum is located in the centre of the city Nara within the Nara Park.
Address: 50 Noborioji-cho, Nara, Nara Prefecture 630-8213
How to get to Nara National Museum?
 walk 15min from Kintetsu Nara Station served by Nara and Kyoto Line
 walk 30min from JR Nara Station served by Yamatoji, Nara, Gakkentoshi, Sakurai Line
Sightseeing spots within Nara National Museum
Top:
Western style brick building - Enjoy there the permanent collection of Buddhist sculptures.
West Wing - You will find there a permanent collection of Buddhist paintings, sutras, calligraphy, scrolls, decorative arts and much more.
East Wing - Special exhibitions are held at this place throughout the year, including an annual exhibition every autumn of treasures from the Shosoin repository at Todaiji Temple in Nara.
Festival & Events in Nara
(dates can change without notice)
March
Omizutori Festival (1st - 14th)
This Japanese Buddhist festival dates back 1000 years. Priests at the Todaiji Temple perform rituals (called Shuni-e) for 14 days. They pray for world peace, rich harvest and confess their sins. A very special event during these 14 days is Otaimatsu. Priests running with huge pine torches through corridors of the Nigatsu-do Hall. It is said that if you get hit by these fire sparks no evil thing will harm you. Dont miss out the Omizutori ceremony on the 13th of March. Water is being collected by priests infront of the Todaiji Temple. It is believed this water has the power to cure diseases.
August
Toka-ye Lantern Festival (5th - 14th)
Thousands of candles are lit everywhere in Nara between 7:00 pm and 9:45 pm. Enjoy this special atmosphere in the Nara Park, temples and gardens.
My 100 Best Moments in Japan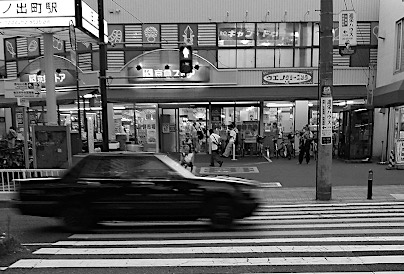 I have visited Japan nearly every year since 2004. This is my collection of the 100 best moments in my favourite country. Enjoy the pictures and I hope you will start your own journey soon.
Find out more >
Books about Japan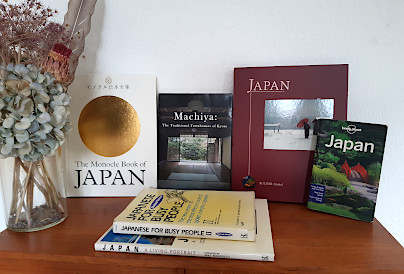 Reading books is a great source of inspiration for me. Check out my recommended list of books about the fascinating country Japan.
My Book recommendations >
Travelers who viewed Nara National Museum viewed also: