Please activate Javascript.

Domo arigato.
Harajiri Falls, Oita Prefecture
Facts & Figures
Harajira Falls located in the Oita prefecture on the vast Ogata Plains are one of Japan's top 100 waterfalls. The beautiful horseshoe-shaped waterfalls are 120 meters wide with a height of 20 meters. Because of this shape it received the nickname Oriental Niagara.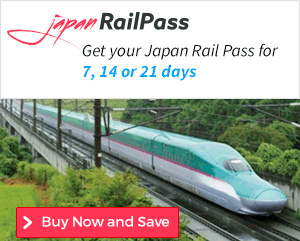 Since 2004 I travel nearly every year to Japan. The rail pass made my life easier to discover all those amazing places in my favourite country. You will get the best views of the area from the wooden suspension bridge (Takimi-bashi) nearby. You can also follow a nice walking path which leads along the riverbank and back to the falls.
History
Harajira Falls came into existence by a huge volcanic eruption of the 1592m high Mount Aso approx. 90000 years ago. The rock underneath the water is called Aso ignimbrite, formed by pyroclasts from Mt. Aso.
Location
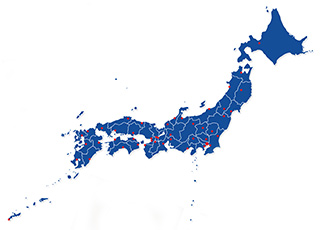 Harajira Falls are located on the Ogata Plain in the southern part of the Oita prefecture in Kyushu.
Address: 410 Harajiri, Ogata-machi, Bungo-ono-shi, Oita
How to get to Harajiri Falls?
 20min (3km) from Ogata Station served by JR Hohi Line
Sightseeing spots nearby Harajiri Falls
Top:
Michi-no-eki Harajiri-no-Taki - You will find close to the entrance of the waterfall area a Japanese-style roadside service station, where you can try out local specialties like the famous Dango Jiru (dumpling soup) or the Kabosu soft-serve ice cream.
Harajiri Bridge - This stone bridge is just 500m away from the falls. The bridge with a length of 73m was constructed in 1923 and consists of 5 arches.
Ninomiya Hachiman Shrine - The shrine was built during the Heian Period (794 - 1185) and is over 800 years old. Koreyoshi Ogata, a famous local samurai, gave the order for the construction.
Nabegataki Falls - One of the most beautiful waterfalls on Kyushu Island. The height of the falls is 10m and the width 20m.
Kokonoe Yume Otsurihashi Bridge - It is the highest suspension bridge in Japan only for pedestrians. The bridge was opened for the public in 2006 and has a length of 390m and a height of 173m. The panoramic views from the top are amazing.
Festival & Events in Ogata
(dates can change without notice)
April
Oita Ogata Tulip Festival (third Sunday of April)
Enjoy the blooming of more than 500000 tulips. Over 100000 people come to this festival every year to see the beautiful scenery. Ogata-machi is located in Bungo Ono city of Oita.
Where to stay in Taketa near Harajiri Falls?
My 100 Best Moments in Japan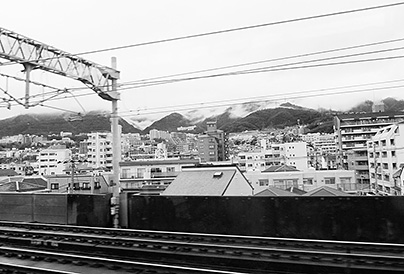 I am visiting Japan nearly every year since 2004. This is my collection of the 100 best moments in my favourite country. Enjoy the pictures and I hope you will start your own journey soon.
read more
Travelers who viewed Harajiri Falls viewed also: