Shiretoko Peninsula
Please activate Javascript.

Domo arigato.
Shiretoko Peninsula, Hokkaido
Facts & Figures
Shiretoko Peninsula (70km length) in Hokkaido is one the last remaining wilderness areas in Japan. Most of the peninsula is protected as UNESCO World Heritage Site.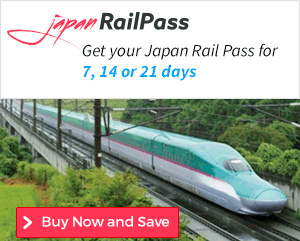 Since 2004 I travel nearly every year to Japan. The rail pass made my life easier to discover all those amazing places in my favourite country. Shiretoko national park includes steep mountain peeks, several volcanoes, beautiful waterfalls, virigin forests, the highest population of brown bears (called Higuma bears) in Japan, White-tailed sea-eagles, Ezo deer and so much more. Its biodiversity and ecosystem is absolutely amazing. Interesting to know that Shiretoko is the furthest point south of the northern hemisphere where drifting sea ice appears. The highest mountain there is with 1660m Mt. Rasu-dake (belongs to the top 100 most famous Mt. in Japan). The best way to explore the peninsula and its rough coastline is on board of a sightseing boat. The starting point is the port of Utoro.
3 courses are available:

Kamuiwakka Falls

- appr. 1 hr course

Higuma bear watching

- appr. 2 hrs course to Rusha Bay

Cape Shiretoko

- appr. 3,5 hrs course to the tip of the peninsula
Shiretoko National Park Nature Center:

Opening Hours:

- 8:00 am to 5:40 pm (April 20th - Oct. 20th)

Opening Hours:

- 9:00 am to 4:00 pm (Oct. 21st - April 19th)

Closed:

- Dec. 31st
History
In 1964 the Japanese government gave the Shiretoko peninsula the status of an national park. In 2005 Shiretoko was added to the list of Japanese UNESCO World Heritage Sites.
Location
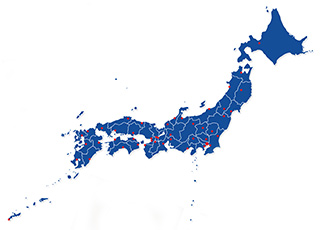 Shiretoko is located in northeastern corner of the Japanese island of Hokkaido.
How to get to Shiretoko?
 100min from Tokyo Haneda Airport to Memanbetsu Airport and
 140min from Memanbetsu Airport to Utoro by Sharibus (3times a day) or
 45min from Abashiri to Shiretoko-Shari station by JR Senmou Line and
 50min from Shiretoko-Shari station to Utoro by local bus
Sightseeing spots
top:
Frepe Waterfall - this beautiful waterfall (height 100 m) also called Otome no Namida (The Virgin's Tears) falls from a cliff into the ocean
Kunnepol Cave - the hole with an diameter of appr. 20m was created over time through drift ice, Kunnepol means dark cave (Ainu language)
Kamuiwakka Falls - is really an amazing and unique waterfall (height 32m) because of its hot water, the source of the hot water is Mt. Shiretoko-Iwo-Zan, enjoy the impressive sight when the water drops into the Sea of Okhotsk
Rusha Bay - is the perfect place to watch Higuma bears along the Rusha River, during autumn the river shows a fascinating spectacle of Chum and Pink salmon swimming upriver
Kashuni Waterfall - is an impressive sight, the water drops directly above a large cave in the sea
Cape Shiretoko - the final point of the peninsula has a wild and rocky coastline
Hot Springs - soaking in hot water is a great way to relax, try out the following places: Kumanoyu Hot Spring (entrance is free), Utoro Hot Spring Village, Kamuiwakka Hot Spring Falls, Aidomari Hot Spring, Iwaobetsu Hot Spring, Seseki Hot Spring
Festival & Events
(dates can change without notice)
end of January - beginning of April
Shiretoko Drift Ice (Ryuhyo) walk
The beautiful ocean is covered with ice in the end of January till the beginning of April. Book your ice walk tour in the city Utoro for appr. 5000 yen. Dont forget to wear a wet suit;)
July
Shiretoko-Shari Neputa Festival (4th Friday and Saturday of July)
The festival last 2 days and is held at Shari's main street in the city center. 15 illuminated Neputa floats (up to 8m high) are on display. The celebration embraces Shari's cutural exchange and friendship with the city Hirosaki (Aomori Prefecture).
Where to stay near Shiretoko Nature Center?
My 100 Best Moments in Japan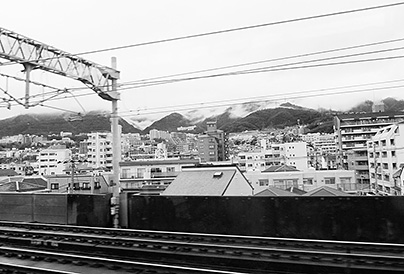 I am visiting Japan nearly every year since 2004. This is my collection of the 100 best moments in my favourite country. Enjoy the pictures and I hope you will start your own journey soon.
read more
Travelers who viewed Shiretoko Peninsula viewed also: