Please activate Javascript.

Domo arigato.
Lake Yamanaka Fuji Five Lakes

Lake Yamanaka Fuji Five Lakes
Facts & Figures
Lake Yamanka (Yamanaka-ko) is part of the Fuji Five Lakes system. The other four are Lake Kawaguchi, Saiko, Shojiko and Motosu. Lake Yamanka has the largest surface area (6.46 square km) of them and is with an altitude of 980.5 meters the third highest lake in Japan. The area is famous for its outstanding natural beauty and scenery. Enjoy great outdoor activities like hiking, swimming, camping, water skiing, boating, fishing, wind surfing and much more. From the lakes northern shoreline, visitors can see the Diamond Fuji (the setting sun meeting the summit of Mt. Fuji) between November and February. The best time to visit this beautiful place is during cherry blossom around April or in the first half of November to enjoy the autumn colors. Appr. 4 Mio. visitors come here every year to enjoy the great view of Mt. Fuji.
History
Yamanaka-ko was created a long time ago by lava flows of a volcano eruption of Mt. Fuji. The lake is part of to the Fuji-Hakone-Izu National Park. This park was founded in 1936. It is the most visited park in Japan. Fuji-Hakone-Izu National Park covers an area of 1227 square kilometres and is including Hakone, Fuji Five Lakes, Mt. Fuji, Izu Peninsula and the Izu Islands.
Location
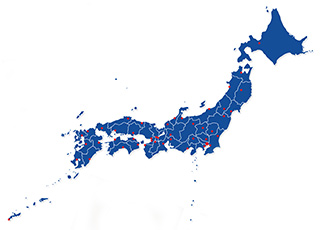 Lake Yamanaka is located in the village Yamanakako in the southeastern corner of Yamanashi Prefecture.
How to get to Yamanaka-ko?
 2,5 hrs from Shinjuku and Tokyo St. to Lake Yamanaka by Chuo and Fujikyu Bus
 70min from Shinjuku Station in Tokyo to Otsuki Station by JR Chuo Line and
 55min from Otsuki Station to Kawaguchiko Station by Fujikyu Railway Line
Sightseeing spots
Top:
Hananomiyako Flower Park - the 300000 square meters theme park features various flowers, 80 meter wide Myojin-no-taki waterfall, lava tree molds, three big water wheels and tropical plants in a greenhouse
Oshino Hakkai - these 8 ponds in Oshino are formed (appr. 1200 years ago) by melt water from the snow of Mt. Fuji
PICA Yamanakako Village - nice place for organic food, you can participate in Eco-friendly workshops, buy souvenirs or rent a bicycle
Yamanakako no Kaba (Amphibian Bus) - enjoy a ride with the Amphibian Bus, especially the part on Lake Yamanaka, start point: Yamanakako Terminal, Hirano 506-296, Yamanakako-mura
Yamanaka Suwa Shrine - Emperor Sujin gave the order to built this shrine in 104, since the 17th century people visit this shrine to pray for a safe baby delivery
Festival & Events
(dates can change without notice)
August
Fuji-goko Matsuri (1st)
The summer festival features a spectacular fireworks event from 7:30 pm till 9 pm. It is with 8000 fireworks the second biggest of the 5 lakes.
Where to stay near Lake Yamanaka?
My 100 Best Moments in Japan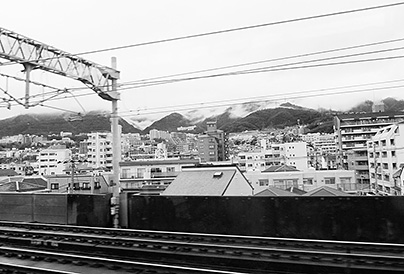 I am visiting Japan nearly every year since 2004. This is my collection of the 100 best moments in my favourite country. Enjoy the pictures and I hope you will start your own journey soon.
read more
Travelers who viewed Lake Yamanaka viewed also: