Fuji Five Lakes
Please activate Javascript.

Domo arigato.
Lake Yamanaka

,

Yamanashi Prefecture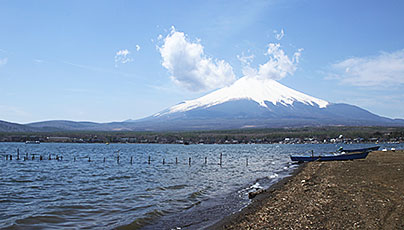 Lake Yamanka is the largest of the 5 lakes by surface area and with an altitude of 980.5 meters the third highest lake in Japan. It is all year round a great place for outdoor activities like sailing, fishing, tennis and the big Hana-no-Miyako-Koen Flower Park is only half a mile away.
Read More
Lake Saiko

,

Yamanashi Prefecture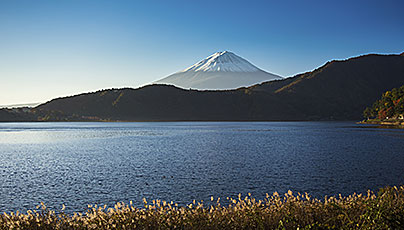 Lake Saiko has with 2.1 square km the 4th largest surface area of the five lakes and is with an max. water depth of 71.1 meters the second deepest. South of the Lake Saiko is the famous (for the wrong reason) Aokigahara Jukai Forest (known as Suicide Forest or Sea of Trees) located.
Read More
Lake Kawaguchi

,

Yamanashi Prefecture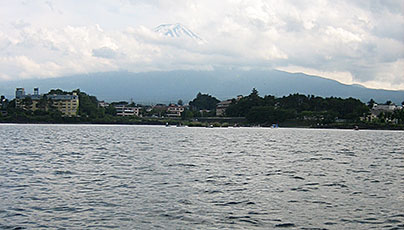 Lake Kawaguchi is surrounded by a very good infrastructure which makes it easy for tourists. The lake is the second largest of them and offers camp sites, windsurfing facilities, hiking paths, excursion boats, fishing spots and much more.
Read More
Lake Shoji

,

Yamanashi Prefecture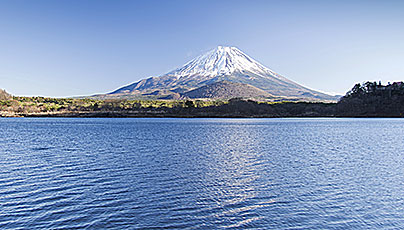 Lake Shoji is by surface area the smallest lake among the five lakes. Many people consider this lake as the most beautiful. It is the perfect place during the autumn season from late October till early November. The colored leaves with Mt. Fuji as the backdrop are a must-see.
Read More
Lake Motosu

,

Yamanashi Prefecture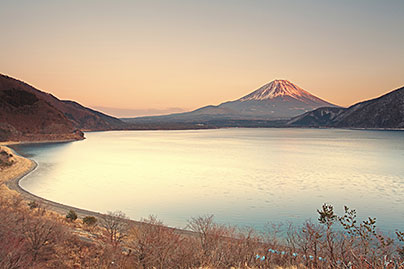 Lake Motosu is with a max. water depth of 138 meters the deepest of the Fuji Five Lakes. Btw you can find the beautiful scenery of Lake Motosu with Mt. Fuji in the background printed on every 1000 yen bill.
Read More
Search Hotels in Tokyo