Please activate Javascript.

Domo arigato.
Lake Shojiko Fuji Five Lakes
Facts & Figures
Lake Shoji (Shojiko) forms with Lake Yamanaka, Lake Kawaguchi, Lake Motosu and Lake Saiko the Fuji Five Lakes system. Lake Shoji has with 0.5 square km the smallest surface area of them (circumference is 6.8 km). The max. water depth of the lake is 15.2 meters (3rd deepest of the five lakes). Many people consider the smallest lake the most beautiful. You can enjoy great and unobstructed views of Mt. Fuji from its shorelines. Catching a Japanese Crucian Carp in the plankton rich water is a well-known hobby of locals and visitors. I recommend you to visit this great place during the autumn season from late October till early November. The colored leaves are a must-see during your hiking tour through untouched nature.
History
Lake Shojiko was formed by a volcano eruption of Mt. Fuji about 1200 years ago, which separated one lake into 3 parts (Lake Motosu, Lake Saiko, Lake Shojiko). All of the 3 lakes are still connected by underground waterways. The lake belongs to the Fuji-Hakone-Izu National Park. The park was founded in 1936. It is the most visited park in Japan. Fuji-Hakone-Izu National Park covers an area of 1227 square kilometres and is including Hakone, Fuji Five Lakes, Mt. Fuji, Izu Peninsula and the Izu Islands. In the late 1800's (Meiji period) the first hotels were built at the lake to give visitors the chance to enjoy this amazing place for a longer time.
Location
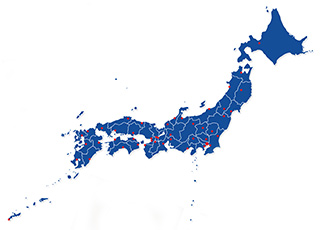 Lake Shojiko is located between Lake Saiko and Lake Motosu in the southern part of the Yamanashi Prefecture.
How to get to Lake Shojiko?
 42min from Kawaguchiko Station to Lake Shojiko by Fuji Kyuko Bus Line
 2,5hrs from Tokyo Shinjuku Station to Lake Shojiko by Chuo Highway Bus
Sightseeing spots
Top:
Eboshi-dake Panorama Platform - located southwest of the lake with great views of Mount Fuji and Kofuji (baby Fuji), Kofuji is a extinct volcano which looks similar in shape
Aokigahara Jukai forest - also called Sea of Trees, the thick and dark forest has a bad reputation for travellers getting lost, so stay at the path;)
Festival & Events
(dates can change without notice)
August
Fuji-goko Matsuri (4th)
The event is called Shojiko Ryokosai Fireworks Festival and features spectacular fireworks on the evening.
Where to stay near Lake Shoji?
My 100 Best Moments in Japan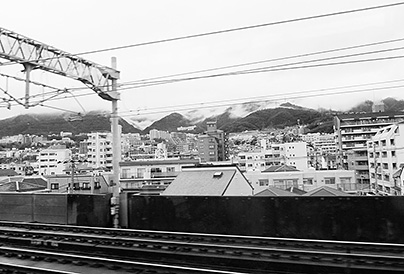 I am visiting Japan nearly every year since 2004. This is my collection of the 100 best moments in my favourite country. Enjoy the pictures and I hope you will start your own journey soon.
read more
Travelers who viewed Lake Shoji-ko viewed also: