Senkaku Bay on Sado Island (Niigata Pref.)
Please activate Javascript.

Domo arigato.
Senkaku Bay in Niigata
Facts & Figures
Senkaku Bay is famous for its beautiful scenery with steep up to 30 meter high cliffs and the blue ocean water. It can be found along the northwestern coastline of Sado Island. Senkaku describes five small bays with a total length of 3km between Himezu and Kitaebisu.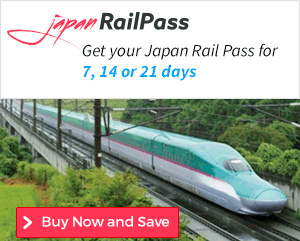  Buy now and Save >
Since 2004 I travel nearly every year to Japan. The rail pass made my life easier to discover all those amazing places in my favourite country. A similar scenery can be found in Norway and its called Hardangerfjord. Senkaku Bay belongs to a marina park with the name Senkakuwan Ageshima. The park is designated as one of Japan's 100 Scenic Foreshores. My tip: Book a glass-bottomed pleasure boat ride (15min) along the coast to enjoy the entire bay.
Senkakuwan Ageshima-Yuen Park + Boat ride

Opening Hours

- 8:30 am to 4:30 pm (December - February)

Opening Hours

- 8:30 am to 5:00 pm (March - April, November)

Opening Hours

- 8:00 am to 5:30 pm (May - October)

Park Admission Fee

- Adult: 550yen, Children: 280yen

Additional Boats Tour Fee

- Adult: 1100yen, Children: 550yen (Cruises are not running from December till mid of March)
History
Ocean waves shaped for thousands of years this magnificent coastline.
Location
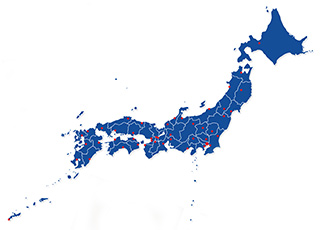 Senkaku Bay is located on the island Sado within the Niigata Prefecture and facing the Sea of Japan
Address: 1561 Kitaebisu, Sado-shi, Niigata-ken 952-2133
How to get to Senkaku Bay?
 4-9hrs by ferry from Niigata to Ryotsu on Sado Island
 60min from Ryotsu Harbor to Senkaku-wan Ageshima-yuen Bus Stop served by Niigata Kotsu Sado Bus
Sightseeing spots at Senkaku Bay and nearby
Observation points - You will find along the coast of the Senkaku Bay Ageshima Park many view points to enjoy the scenery. If you have the chance try out the delicious amazake (traditional Japanese drink made from fermented rice) and sazae (sea snails) at the observatory of Senkakuwan Ageshima Yu-en.
Sado Kinzan Gold Mine - For 400 years it was Japan's largest gold and silver mine. You can walk there through the old mine tunnels.
Futatsugame Beach - The beach was selected as one of top 100 Bathing Spots and received two stars in Micheline Green Guide.
Festival & Events
(dates can change without notice)
August
Earth Celebration (19th - 21st)
This music event is held over a period of three days in the town called Ogi. The famous Kodo taiko group (Japanese drumming group) is organising this annual event. Every year they play together with different artists. Vistors come here from all over the world.
Where to stay in Sado City near Senkaku Bay?
My 100 Best Moments in Japan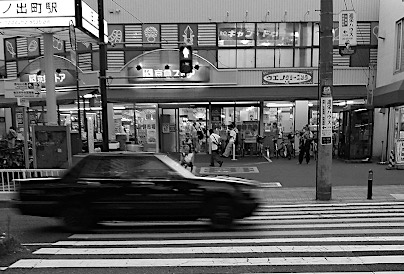 I have visited Japan nearly every year since 2004. This is my collection of the 100 best moments in my favourite country. Enjoy the pictures and I hope you will start your own journey soon.
Find out more >
Books about Japan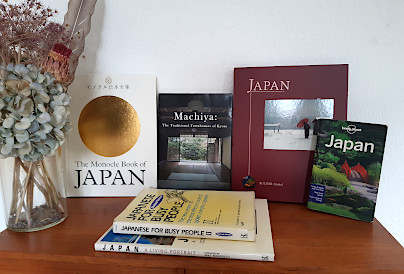 Reading books is a great source of inspiration for me. Check out my recommended list of books about the fascinating country Japan.
My Book recommendations >
Travelers who viewed Senkaku Bay viewed also: