Kurobe Dam
Please activate Javascript.

Domo arigato.
Kurobe Dam, Toyama Prefecture
Facts & Figures
Kurobe Dam is with a height of 186 meters the tallest and with a width of 492 meters the largest arch dam in Japan. This engineering masterpiece is a popular tourist destination along the Tateyama Kurobe Alpine Route with 1 Mio. visitors/year. On a daily basis from late June till mid October is it possible to see the discharge of water in a huge blast with over 10 tons per second. The capacity of the water reservoir, created by the Kurobe dam, is around 200 million cubic meters. The dam can produce nearly 1 billion kilowatt hours per year.
History
The construction of the Kurobe Dam started in 1956. 10 Mio. people were involved during the 7 years construction phase in the mountains of Toyama. 171 people lost their lives till the project was finished in 1963. The owner of the hydropower plant is Kansai Electric Power Company.
Location
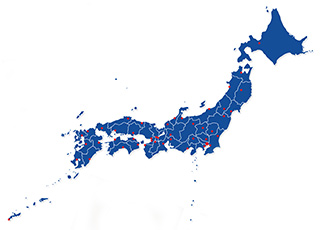 Kurobe Dam is located in Toyama Prefecture along the Tateyama Kurobe Alpine Route.
How to get to Kurobe Dam?
 90min from JR Shinano-Omachi Station to Kurobe Dam by bus or
 210min from Dentetsu Toyama Station to Kurobe Dam (last bit by ropeway)
Sightseeing spots
top:
Observation deck - located at the east side of the dam, offers a great view over the area and the water spectacle
Kurobe Lake - explore this artificial lake by boat (30min) from June till beginning of November
Tateyama Kurobe Alpine Route - one of the most popular mountain sightseeing routes for tourists to enjoy the panorama
Kurobe Gorge - beautiful gorge and easily accessible by Kurobe Gorge Railway
Festival & Events
(dates can change without notice)
June - October
Discharge of water
The water will be released several times a day accompanied by many onlookers.
Where to stay near Kurobe Dam?
My 100 Best Moments in Japan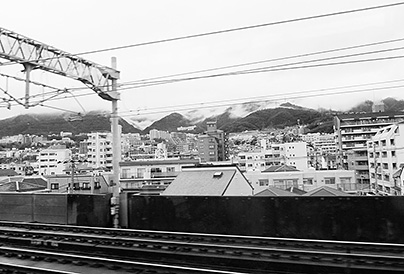 I am visiting Japan nearly every year since 2004. This is my collection of the 100 best moments in my favourite country. Enjoy the pictures and I hope you will start your own journey soon.
read more
Travelers who viewed Kurobe Dam viewed also: